Parish council to hand out Christmas vouchers this month
Updated: Nov 15, 2021 03:59 PM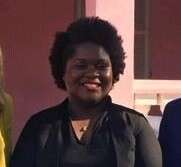 Christmas will come early to an island parish, it was revealed today.
Pembroke Parish Council is to give away 40 vouchers for groceries and electricity for those in need.
Patricka Ferguson, the council chairwoman, said the vouchers would be issued on a "first come, first served basis".
Ms Ferguson said 2021 had been "another difficult and challenging year", particularly for families.
She added: "We've helped seniors, the unemployed, single parents, and families.
"We understand how this prolonged climate of challenge and stress is impacting the community, and we want to help."
It is the council's fourth year of providing vouchers to people in need.
The council said applicants should be able to prove residence in the parish with evidence such as a utility bill from the last two months photo ID.
Applications should be e-mailed to ppcbdacommunity@gmail.com by 5pm on Friday.