Weekend filmfest generates $60,000 for city businesses
Created: Dec 18, 2021 08:00 AM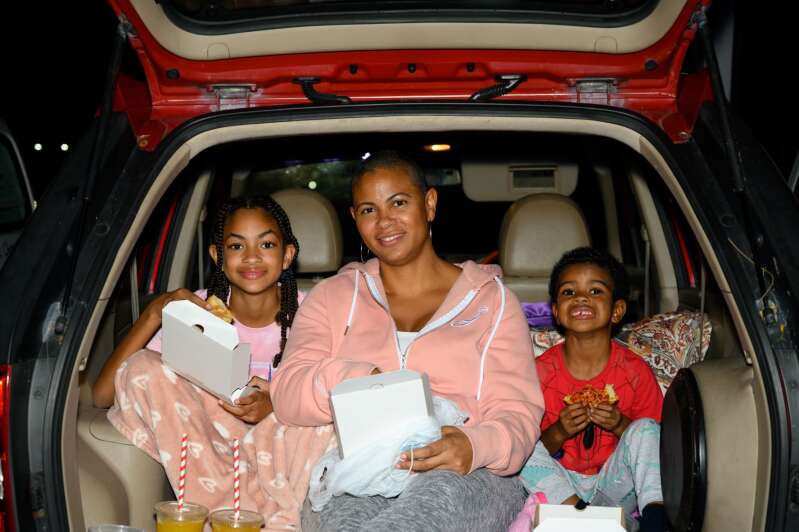 Christmas-themed drive in movie shows event helped put $60,000 in the tills of businesses, the City of Hamilton said last night.
A spokeswoman for the City said the Fresh-Air Films: Drive-in Pajama Jam event was attended by almost 2,000 people over three days.
The price of entry was a receipt of at least $35 from an area business for entry.
Jessica Astwood, the City's marketing and communications director, said the municipality was delighted by the event's success.
She said: "We saw over 100 businesses in Hamilton patronised in the lead up to the event, as evidenced by the receipts.
"The reach was far, from Front Street to North Street. This model for an event has proven to be an incredibly effective way to partner not only with the businesses and our sponsors but also with the public as we navigate through the pandemic and stimulate our economy.
"Overall, it was a wonderful weekend experience and showed us that people are definitely in the mood for Christmas."
Ms Astwood thanked event hosts Patrina "Power Girl" Paynter and Ed Christopher, the Hamilton town crier, as well as HSBC, the main sponsor of the event, which ran from last Friday to Sunday.
Tanya Bule, HSBC's head of wealth and personal banking, said the bank was happy to team up with the City for the event.
She added: "We are pleased that so many people attended and supported local retailers for their holiday shopping.
"There was a fantastic atmosphere around the event and really helped to get everyone into the Christmas spirit."
Ms Astwood added: "The City is thankful to community stakeholders like HSBC for their continued partnership – further demonstrating what can be done for the economy and community when we work together."