Drivers urged to fill their tanks and help good causes
Created: Feb 11, 2022 07:41 AM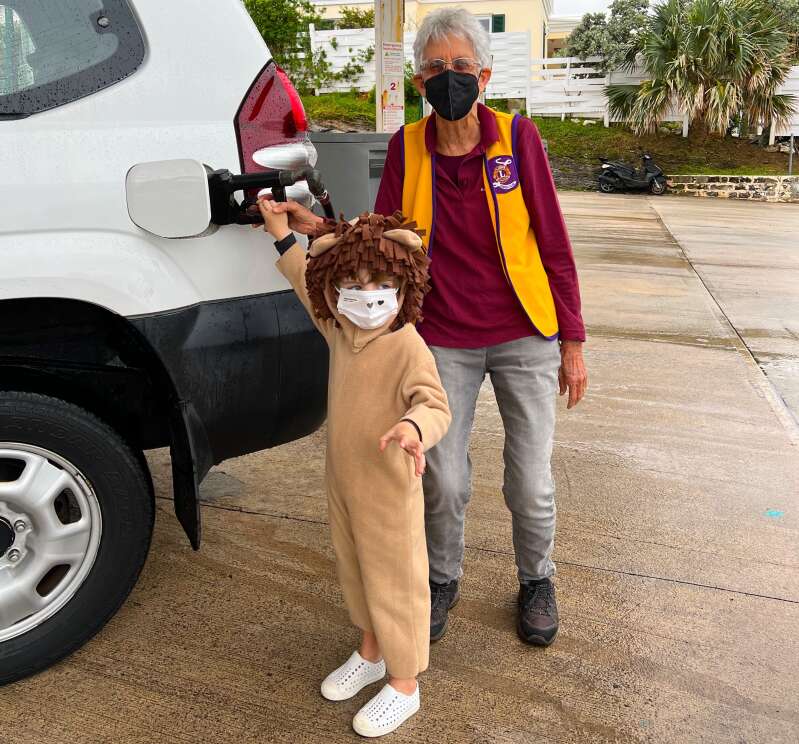 Bermuda's drivers have been asked to fill their tanks for a good cause as a charity event combining fun and fundraising goes for its 53rd annual spin tomorrow.
Hamilton Lions Club teams up with Terceira's Rubis Service Station on North Shore in Smith's to pump gas from 7am to 6pm, followed by a raffle.
Lions volunteers receive a portion of the day's earnings plus tips.
This years beneficiaries are Vision Bermuda and the Bermuda Zoological Society.
The annual Gas-O-Rama event began in 1969 through a partnership between the gas station's former owner, the late Malcolm Terceira, and Edward "Teddy" Chapman, a member of the club.
What started as a friendly poker bet has raised more than $1 million for charity over the years since.
The fundraiser typically comes with a volunteer dressed up in a lion costume.
To highlight this year's event, club member Jennifer Hedges turned out with grandson Bailey Hedges, 4, suited up as the fundraising mascot.