Police trace missing woman
Updated: Mar 19, 2022 07:09 PM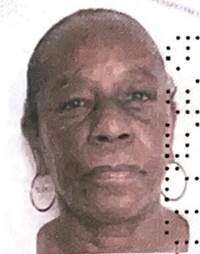 Police have traced a woman missing since Wednesday, it was announced tonight.
A police spokesman said Amtina Tweed, 59, known as "Tina", had been "located and is safe".
He added: "The Bermuda Police Service would like to thank the public for their assistance in locating Ms. Tweed."
She was last seen in the Marsh Lane area of Pembroke and the alarm was raised after she had not been seen for two days.