SpaceX rocket gives Bermuda a stunning night-time show
Created: Jul 16, 2022 11:30 AM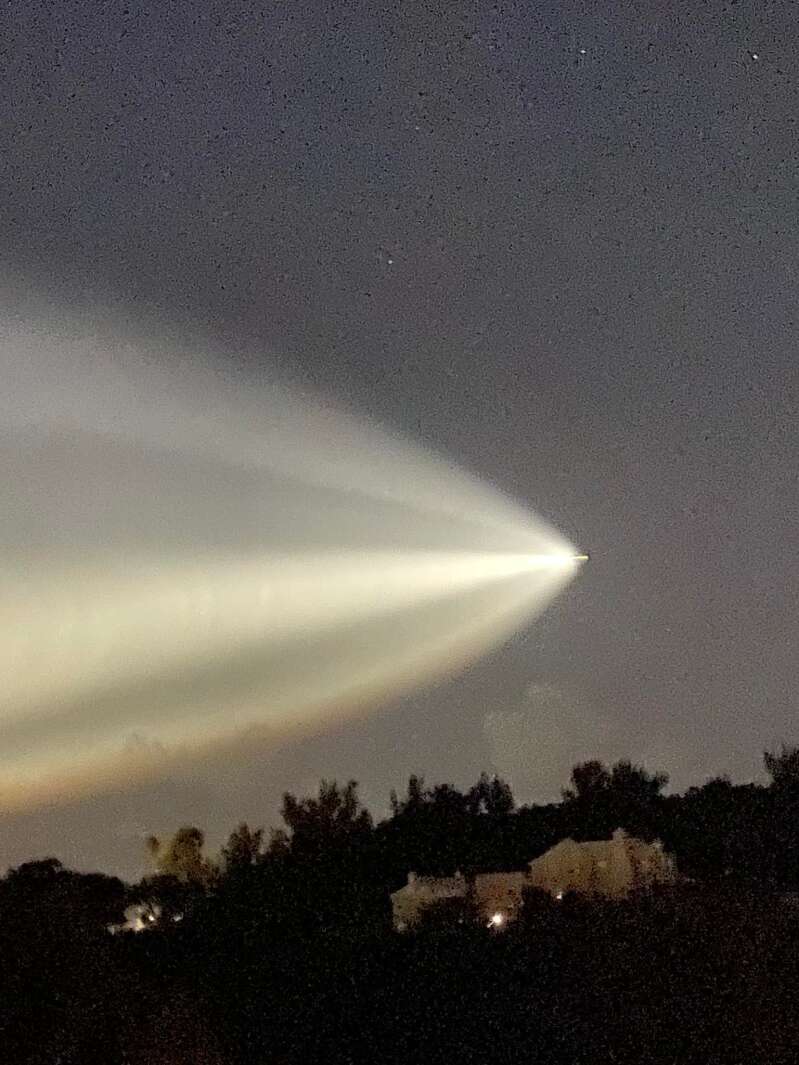 Stargazers were wowed by an unusual light in the skies over Bermuda on Thursday night — sparked by the passage of a SpaceX Falcon 9 rocket over the island.
The rocket, launched from Nasa's Kennedy Space Centre in Florida last night, is intended to send a robotic Dragon resupply craft towards the International Space Station.
As part of the mission, known as CRS-25, the rocket lifted off from Florida at 9.44pm Bermuda time, with the two-stage rocket successfully separating shortly after launch.
The Dragon capsule is expected to reach the ISS by early afternoon tomorrow.
SpaceX was founded in 2002 by technology billionaire Elon Musk, who is also the chief executive of the Tesla electric car company.
The next SpaceX launch is scheduled to take place at about 11.20am on Sunday with the launch of Starlink satellites, which are intended to provide satellite internet to remote areas.
A schedule of launches from the Kennedy Space Centre is available on its website.
· Do you have video or pictures of the rocket passing over the island last night? If you do, please send it to news@royalgazette.com.
* Videos courtesy of Werner Pansegrouw and Darlene Diel.