Young and old have a splashing good time at Dockyard fun park
Created: Jul 20, 2022 07:50 AM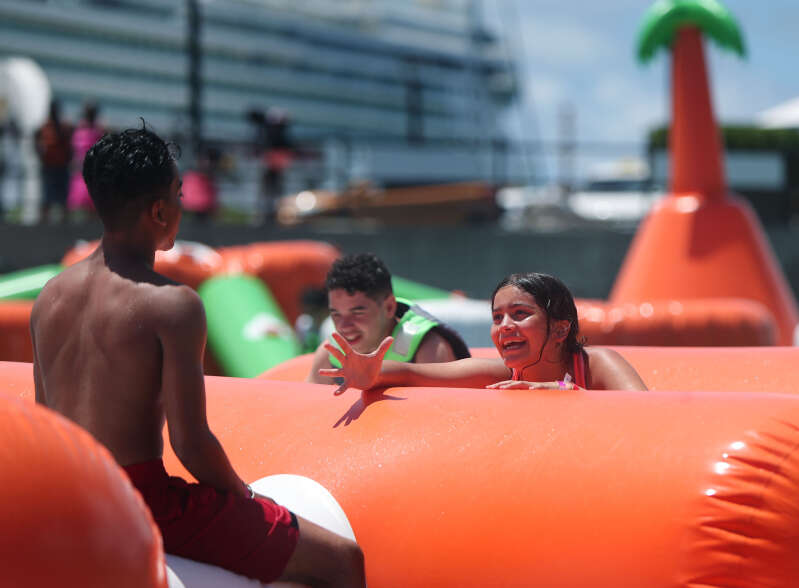 A floating water park has reopened in the west end for the summer.
The Longtail Floating Fun Park has been set up in Dockyard since last moth and now` comes equipped with an additional slide, a floating obstacle course and a three-storey diving board.
The floating park comes alive every summer and is built around a three-storey boat, Longtail, that offers a full cash bar, a water slide and family-friendly events.
The water park is open from 10am to 6pm and can be booked for $27.50 per ticket by visiting the Island Tour Centre's website or by calling 232-5475.