Santa greets children as he arrives at the airport
Updated: Nov 26, 2022 08:19 AM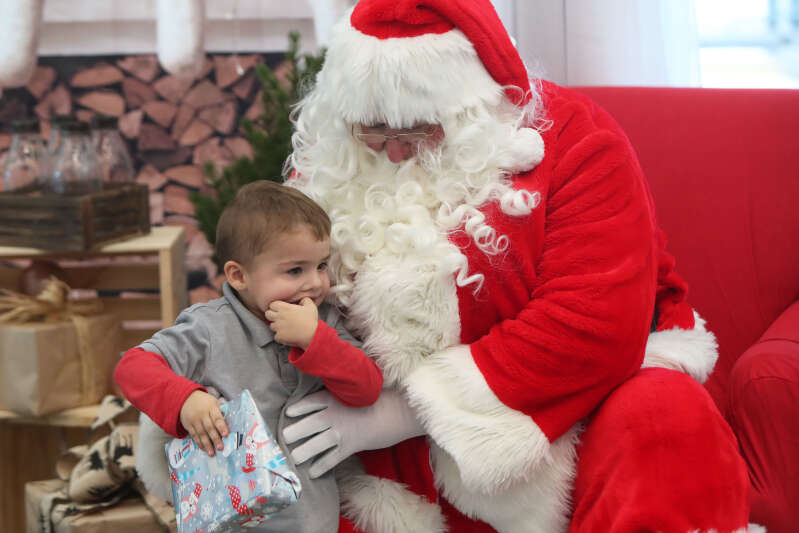 Preschool students were given a chance to meet Santa Claus yesterday during a brief visit to the LF Wade International Airport.
The jolly man in red arrived on yesterday's Delta flight and greeted children before a scheduled visit to Annex Toys.
After listening to carols sung by the Perform to Learn Preschool, Santa listened to each child's Christmas list and gave them an early Christmas present.
Nikki Fagan, head of brand development and communications at Skyport, said: "Our Concierge Service Team is delighted to have played a small role in sharing the magic of Christmas with Bermuda.
"We ensured Santa received top-notch service upon arrival and experienced a smooth transition from the carrier through Customs. Santa's arrival is perfect timing and helps kick off a slew of festivities to celebrate Christmas at LF Wade International Airport this December."
Santa will be at Annex Toys next Friday from 6pm to 8pm and have pictures taken with children between 6.30pm and 7.30pm.
He will return to the store on Saturday mornings between December 3 and December 17, when he will be present between 10am and noon and available for pictures between 10.30am and 11.30am.