Church youth groups raise $2,500 for needy families
Created: Dec 16, 2022 07:47 AM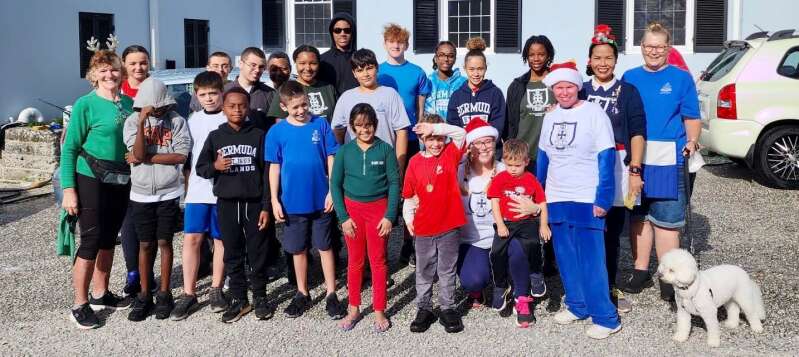 The Bermuda Boys' Brigade and Church Girls' Brigade took part in their annual carwash and Christmas sale, raising more than $2,500 for charity.
The youth groups joined forces for the event at St Paul's Church car park and church hall in Paget.
Working alongside their friends, families and leaders they were able to raise $2,519 for The Family Centre's Hardship Belco fund for families in need.
Sandy De Silva, The Family Centre's executive director, said: "Words cannot express how honoured we feel to have the continual support of the Church Girls' Brigade and the Bermuda Boys' Brigade to support our families in need of financial relief towards keeping the lights on.
"We are humbled and grateful for the hard work and generosity of all of you!"
The groups will hold their next carwash at their annual fair on Saturday, May 13, 2023 from 9am to 4pm at the same location.
The Church Girls' Brigade meet on Thursday evenings and the Bermuda Boys' Brigade meet on Friday evenings at the Christian Education Centre.