Regiment plans to upgrade washrooms
Updated: Feb 02, 2023 07:35 AM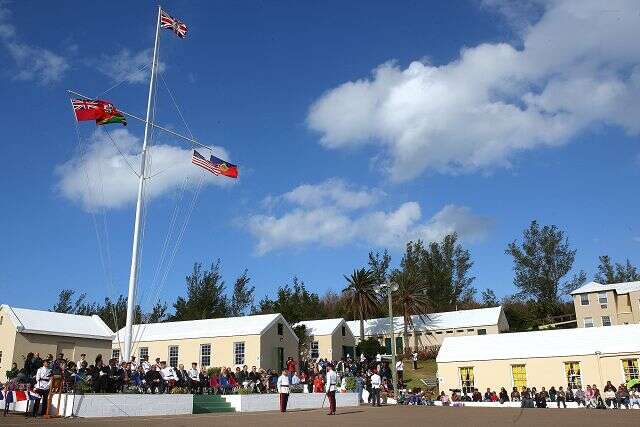 The Government is looking for a contractor to renovate washrooms at Warwick Camp, according to a recently filed invitation to tender.
The project would focus on the Warrant Officers and Sergeant's Mess bathrooms, creating a separate women's bathroom out of a storage room at the site along with improvements to the men's bathroom facilities.
The invitation to tender, published on the government procurement website on Monday, said: "The Government of Bermuda is seeking bids from suitably qualified and experienced contractors to carry out internal washroom renovations/alterations to building 0252 located at Warwick Camp for the Royal Bermuda Regiment.
"The general contractor shall supply all adequate and competent labour, supervision, tools and equipment, installed and consumable materials and every item of expense necessary to complete the construction project."
Submissions must be received by February 28 with the anticipated execution date of an agreement on April 14.
The project comes as the Royal Bermuda Regiment sought women to consider joining with a Women in Service talk scheduled to take place tonight.