Homeless charity says 'demand for services exceeds capacity of team'
Created: May 05, 2023 09:59 AM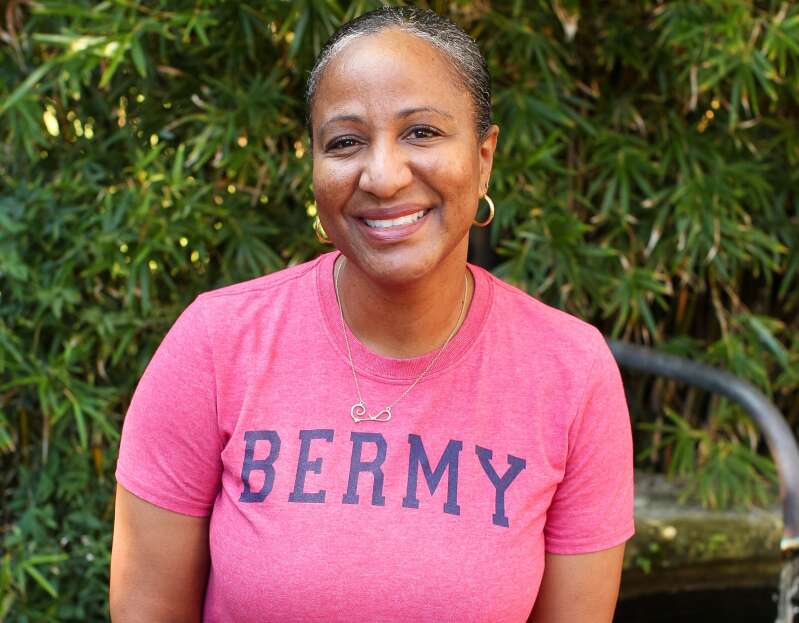 A charity that aims to end homelessness found that a gap between demand and its ability to swiftly offer accommodation took a toll on people directly affected as well as the organisation's team, its annual report said.
After its first full year of operation, Home also noted that running a round-the-clock service with a small crew was "unsustainable but … necessary".
The charity launched in September 2021 and has worked with the Government, other organisations and the wider community.
Denise Carey, Home's chief executive officer, said: "It's been a privilege to meet and help so many people who have shown the courage and determination to overcome their struggles and commit to a better tomorrow.
"Thanks to our tireless and dedicated team, our wonderful volunteers and supportive donors, we have already helped many individuals to turn their lives around. But demand for our services exceeds the capacity of our small team.
"Every week, we receive calls seeking an emergency response to a personal housing crisis, which emphasises the need for a whole-system approach to tackle homelessness."
Home last year moved into its base on Union Street – Black Circle – where there are eight bedrooms, a kitchen, communal areas and the charity's offices.
The annual report said that in 2023 the plan was to: "Operate [a] housing-first programme to provide a home, care and triage centre for cohorts of eight high-risk homeless individuals every ten weeks … and deliver up to 24 months of intensive case management to result in sustainable independent living.
"Develop a pilot rapid-rehousing framework and develop and pilot supplemental preventions and pathways for high-risk groups."
Under the heading "what challenged us", it added: "An overwhelming desire to assist every vulnerable individual and the recognition that many will remain outside for months before Home will be able to bring them inside.
"Relationships were forged and care provided in situ, however, the emotional toll on our team and the traumatic experiences of our clients has been high."
Another obstacle listed was: "Limitations on the availability of affordable accommodation to meet the significant demand."
The report added: "The West End Development Corporation, the Bermuda Housing Corporation and certain private landlords provided essential lifelines where they could.
"The excess of demand over supply has been accelerating rents, increasing the risk in absolute terms of continuing acute homelessness for prolonged periods to come."
Charity's work by numbers
In 2022, Home:
• Identified 650 homeless people in Bermuda
• Found homes for 52 formerly homeless people
• Prevented 70 new cases of homelessness
• Took on 70 clients and provided intensive case management to 24
• Opened a purpose-designed facility and launched a programme to help people experiencing homelessness to return to sustainable, settled and independent living
• Co-sponsored, with the Ministry of Social Development and Seniors, the development of a single plan to end homelessness and commenced significant collaborative efforts with stakeholders across the entire social services ecosystem
• Launched an integrated case-management system for adoption by service providers across the broader system
• Developed relationships with some local employers who provided opportunities for clients to perform community service and paid work
Source: Home press release
Work in 2022 included the prevention of 70 new cases of homelessness, the report said, with a plan this year to develop a non-stop emergency response to include other people and helping agencies.
The document explained: "Operating a 24/7 service with a small team is unsustainable but is a necessary service.
"Each week, calls would regularly come in from individuals or service providers seeking an emergency response to a housing crisis.
"This underscores the need in the community and the importance of transitioning this to a service provided by the broader system rather than just by Home."
Ms Carey said yesterday: "Our team at Home is deeply passionate about helping vulnerable individuals.
"We have the capacity to rehouse approximately 40 rough sleepers per year and help them on their way to a sustainable and stable life through our Housing First programme.
"The awareness that there are many more men and women living outside who urgently need homes naturally takes an emotional toll on our team, because we care, and we would always like to do more.
"With about 1 per cent of the population experiencing homelessness, we believe this a matter of urgency that demands a community-wide response."
She added: "Our ambition is a whole-system approach, encompassing specialist, multidisciplinary teams that support individuals to address their unique needs.
"We regard tackling homelessness as not just a housing matter, but also a matter of ensuring that individuals have access to the services they both need and deserve.
"Achieving this requires a co-ordinated approach involving multiple service providers, placing the individual at the centre of all services.
"Last year Home launched an integrated case-management system, which has the capacity for adoption by community service providers across the broader system."
Ms Carey highlighted that the charity worked closely with Tinee Furbert, the Minister of Social Development and Seniors, to develop a plan to end homelessness, as well as with primary care providers, policy experts, third-sector organisations and donors, among others.
She said: "Another key input into the plan is the insight gathered from more than 400 people experiencing, or at risk of, homelessness in Bermuda.
"We have also undertaken an evidence-based review of solutions that work, both locally and in more than 40 countries around the world.
"If we work together, we can end homelessness."
Client testimonies
"Home helped restore my faith in myself. They moved me inside and helped me so much. They have respect for us guys and that helped me to respect myself. I have been inside for 119 days, the longest I have been in for years.
"I got a job and I am on my way to independence. This is the most anyone has done for we guys.
"Thank you, thank you. I am never going back outside."
– a rough sleeper who entered Home's Housing First programme.
"I was lost. A good friend of mine told me Home had good people, so I went, and I checked it out. Ever since I was introduced to these people, life has changed.
"The struggle I had was with not being with my children. In 16 weeks, my children are now in my life and our relationship has changed. I have money in my pocket, and money in my account so I can get an apartment.
"Things are looking up. I walk around with a smile on my face. I learned how to overcome anger and how to treat people. I can see the good that is within me is also within them."
– Matt's story
Source: Home Annual Report 2022
Arthur Wightman, the charity's chairman, said earlier: "Everyone deserves a home and that is what we must deliver together.
"From the outset, we recognised the power and necessity of a whole-system response to homelessness.
"Not just the Government, not just Home, not just other important stakeholders but all of us, unified around a single purpose of ending homelessness and delivering on that purpose in co-ordinated way."
He thanked Ms Furbert noting her "leadership, compassion, and support".
Mr Wightman added: "More broadly, I want to convey the gratitude, energy and optimism of our board of directors and to thank Denise for her selfless and exceptional leadership, and, of course, our dedicated Home team."
The annual report said that the charity last year implemented a system of performance metrics and boosted capacity, partly by expanding a team of case managers and sourcing a head of operations.
It added: "Despite incredible support, raising enough money to fund our work has been tough this year.
"As a new organisation, the lack of a track record is always an inhibitor and so we have worked hard to publish data on how our performance and efficiency is delivering results.
"Finding the time to build the organisation to be leading-class and at the same time provide humanitarian support where it is needed is always a conflict.
"Our operating model which relies on pro bono and outsourced service provision has kept us lean and focused."
• To read the annual report, click on the PDF under "Related Media".