Bermudian racers targeting Olympic medal glory … albeit virtually
Updated: May 05, 2021 10:44 AM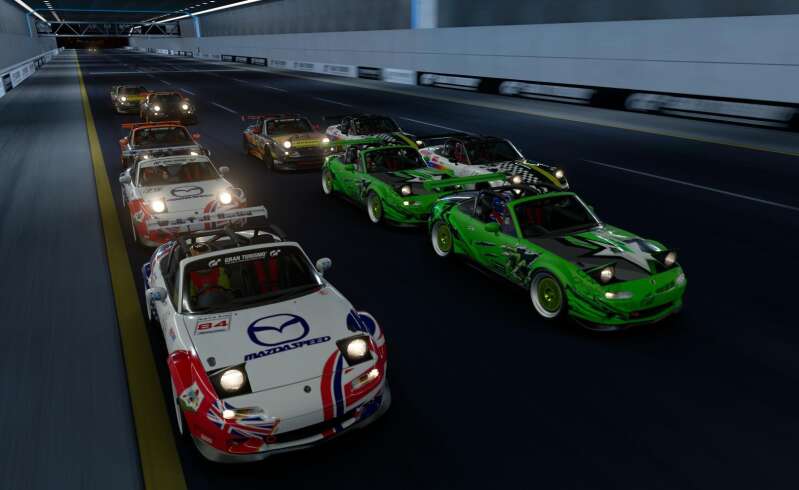 A host of Bermudian athletes are dreaming of clinching Olympic gold-medal glory — and all without having to leave the comfort of their own homes.
That is because a number of local competitors are aiming to put Bermuda firmly on the map in the fast-growing world of eSports, and particularly eRacing, by qualifying for the inaugural Olympic Virtual Series, the first Olympic-licensed event for physical and non-physical virtual sport.
As part of its build-up to the Olympic Games, to be hosted in Tokyo, Japan, from July 23 to August 8, the International Olympic Committee last week introduced the landmark series, which will include competition across five sports — baseball, cycling, rowing, sailing and motorsport.
The mass-participation series, which will run from May 13 to June 23, will allow participants around the world to compete from home or dedicated training facilities in what is officially being regarded as a precursor to the rescheduled Games.
It is the motorsport event — in collaboration with motorsports governing body, the Fédération Internationale de l'Automobile — beginning on May 13 with the global online qualification stage, which the local contingent will be competing in. The aim is to advance to the World Finals, drawn from Europe, the Middle East and Africa, Asia, the Americas and Oceania.
"I'm really looking forward to seeing a few of our fastest drivers attempt to qualify for the Olympic Virtual Series next month," said Richard Walker-Talbot, who hosts and moderates Bermuda's eRacing Championships using the Gran Turismo Sport game, the same being used for the series.
"While the qualifying is based on region, perhaps we will see our small island impress on the world stage."
Having started the championship on island amid the Covid-19 pandemic a little over a year ago, Walker-Talbot, who broadcasts races live on YouTube, now hosts weekly races with a full contingent of 16 racers, predominantly local.
The local championship, which consists of seven to ten races — including practice, qualifying, a 30-minute feature race and ten-minute sprint race — uses a single manufacturer car with the same equipment to level out the playing field.
Its relative success in such a short space of time is in line with the global popularity of eSports, with the once subset of sport culture, now defined as a full industry in its own right boasting a market value of more than $1 billion.
Walker-Talbot has been pleased with the encouraging popularity of eRacing in Bermuda and he remains hopeful of seeing the local competitors flourish not only on island but also farther afield.
"With the way my eRacing league had progressed over the past year, I'm very happy to be able to see Bermuda impress," he added.
"Some of our locals have entered other international leagues, besides inviting international drivers to compete with us. We also regularly dominate a separate Bermuda versus the United States and United Kingdom team race that we take part in.
"Out of a possible full race of 16, we never have less than 11 local drivers, and I would like to get a full Bermudian-only race.
"We welcome any new drivers on the island of any age or gender to race with us. You never know how far our island can go over the internet."
• Anyone interested in joining the Bermuda's eRacing Championship can add Richard Walker-Talbot on the PlayStation network under the ID, walktallracer