'A Games of acclaim'
Updated: Aug 10, 2022 07:30 AM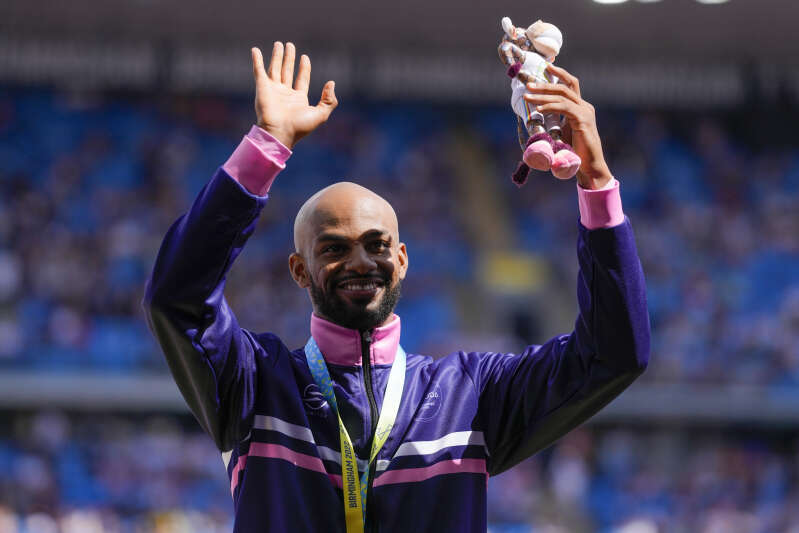 As the curtain comes down on the Commonwealth Games, Bermuda's athletes can look back on achieving the island's most successful showing at the event ever.
The 17-member team arrived in Birmingham determined to make their mark across eight different disciplines and they leave with their heads held high after winning two medals — a best for Bermuda at this level.
Much of the medal expectations heading into the Games rested heavily on the shoulders of Dame Flora Duffy in the women's triathlon, yet the world, Olympic and defending Commonwealth champion more than met them once again.
The 34-year-old returned to her dominant best, storming to a successful defence of her crown to further etch her name into the annals of not only Bermudian but world sporting history, cementing her status as one of short-course triathlon's most dominant forces ever.
In doing so, Duffy also rewrote history, becoming the first triathlete to defend a Commonwealth Games title.
Having got off to the perfect start of the Games, many would be forgiven for thinking Bermuda's medal hopes might have ended there.
However, triple jumper Jah-Nhai Perinchief had other ideas …
The 24-year-old had promised to put on a show at the Alexander Stadium and he did just that, capping his debut at the Games in memorable fashion.
In front of the capacity crowd, a best jump of 16.92 metres – with his first attempt – ultimately proved enough to secure a place on the podium.
His achievement also ended a 28-year wait for another Commonwealth Games athletics medal, following in the footsteps of mentor Brian Wellman, who won bronze in 1994 in Victoria, British Columbia.
While there may not have been any more podium picture moments in between, there was certainly no lack of highlights for the Bermuda team throughout the ten days of competition.
In the Sandwell Aquatics Centre, Madelyn Moore further enhanced her reputation, qualifying for three semi-finals while also setting two national records in the 50 metres backstroke and freestyle.
In the absence of Caitlin Conyers, who was ultimately ruled out of the Games after a positive Covid-19 test, Kaden Hopkins, Conor White and Nicholas Narraway took up the cycling mantle.
The trio further validated their presence at this level against a stellar field of nations comprising Olympic and world champions, as well Tour de France and World Tour competitors.
For Hopkins, it proved a particularly momentous Games, following up an impressive eleventh in the time-trial by battling his way to a stunning fourteenth place out of 129 riders in the road race — in a display of gritty resilience and determination.
While joining forces with Duffy, Tyler Butterfield and Erica Hawley in the mixed team triathlon relay, Tyler Smith also savoured a career-best performance in the individual male race, finishing thirteenth, an improvement of eight places from four years ago on the Gold Coast for the 23-year-old.
The Games will also prove an invaluable learning experience for likes of swimming siblings Emma and Jack Harvey, squash player Emma Keane and track and field athletes Dage Minors, Caitlyn Bobb, Tiara DeRosa and Sakari Famous, all of whom were making their debut at this level.
"This has been an extraordinary experience and one which I will hold close for ever," said Peter Dunne, president of the Bermuda Olympic Association, who hailed the efforts of the team.
"The numerous successes of our athletes have been amazing to witness, from Flora's gold medal, Jah-Nhai's bronze, all the swimming personal bests, cycling showing that they are among the best, and seeing the grit of each competitor have been inspiring.
"All 17 of our athletes have made huge sacrifices to be ready for these Games and they are all deserving of the adulation of Bermuda.
"They have been supported by a fantastic team of managers and coaches who have given their all to allow the athletes to succeed here in Birmingham.
"Earning two medals makes this a Games of acclaim for Bermuda and one which will go into our record books."