Will Dame Flora Duffy get your Sports Awards nomination?
Updated: Dec 29, 2022 02:44 PM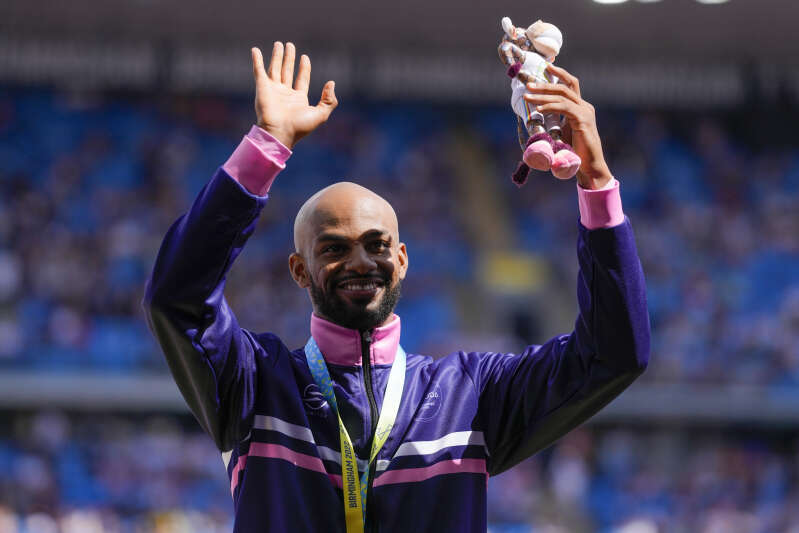 There are just a couple of days left to submit your nominations for Bermuda's 2022 Sports Awards.
With a nomination deadline of December 31, the awards celebrate the success and achievements of Bermuda's sporting stars during this calendar year with the prizes to be handed out at a prestigious ceremony in March.
Run by the Ministry of Youth, Culture and Sport with the aim of recognising the distinguished achievements in the field of sport, nominations are requested in nine categories aimed at high-performance in international competition or in areas of administration.
The Appreciation Award will be presented to sports bodies who organise sporting programmes or events in Bermuda. It can also be presented to clubs and organisations, which have demonstrated community responsiveness by pioneering and implementing a community sports programme with evidence of continuity, growth and development for a minimum of five years.
It's surely a formality that Dame Flora Duffy will win the 2022 Female Athlete of the Year honour after she won a record fourth world championship. With the criteria for this award including the demonstration of an extraordinary level of maintained excellence and conduct that embody the ideals of the sport, Dame Flora should picking up yet another award.
The Male Athlete of the year is judged on the same set of metrics but is likely to be more hotly contested with Jah-Nhai Perinchief likely to be leading the way after his bronze medal at the Commonwealth Games in Birmingham
Bermuda's young sports stars will also be celebrated with the male and female Junior Athletes of the Year set be named with the award recognising those to have demonstrated success in an international or world competition, with the Senior Achievement Award presented to a competitive athlete who has excelled in national and/or international competition during the awards year.
The Special Achievemnt award will be presented to an individual other than an athlete who has made a significant and sustained contribution to sport in a voluntary capacity at the national level such as sports administration, organisation and medicine for a minimum of five years.
The Sports Citation honour is presented to an individual, team, club or governing body of sport who has distinguished themselves both past and present and is open to all levels of achievement, competition, participation and/or contribution such as organisation of a major sporting event or a distinguished sporting career.
Head to sportsawards.bm to nominate in any/all categories.