Daniel Augustus runner-up in APGA Tour Championship
Updated: Aug 11, 2022 07:52 AM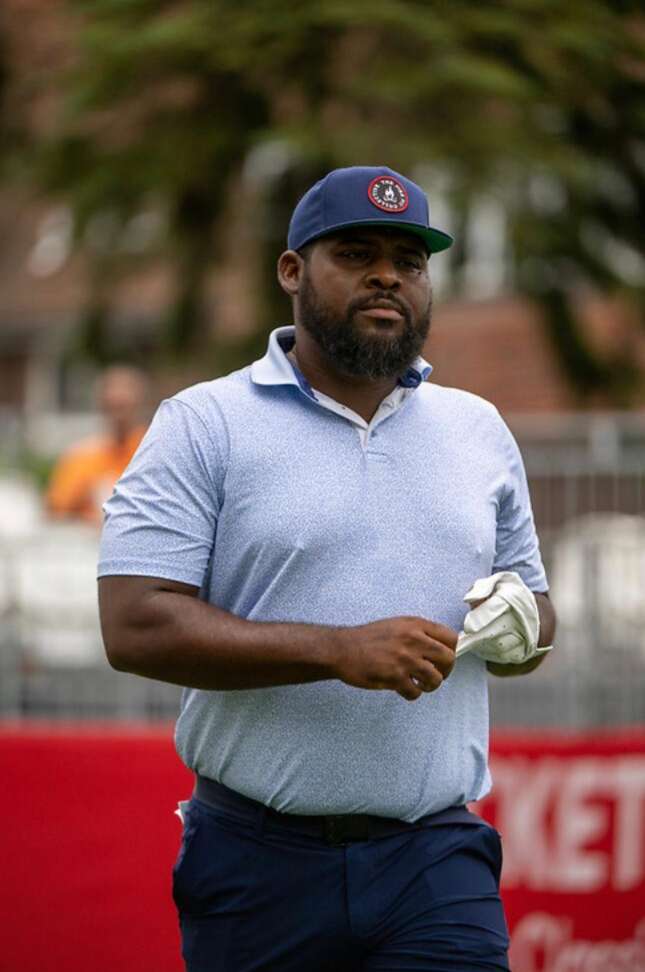 Daniel Augustus bounced back in top form with a podium finish at the Mastercard APGA Tour Championship in San Antonio, Texas, this week.
The Bermudian shot a six-under 138 to finish tied for second and earn $15,000 in prize money – his biggest payday as a professional.
"It's always good to be on the podium and it feels great to be on the podium again," Augustus told The Royal Gazette.
"Obviously first place is better than second. But I gave myself every opportunity to finish first."
The 35-year-old held a share of the lead at the halfway stage of the 36-hole event, held at TPC San Antonio on Monday and Tuesday, after firing a bogey free opening round four-under 68 which included four birdies.
He then followed up with a two-under 70 in the final round, which contained four birdies and two bogeys, to earn a share of second with American Marcus Byrd and clinch a fourth podium finish on the Tour overall.
It was a fine feat for Augustus who battled on while grieving the death of his grandmother, one of his biggest supporters.
"It's been an interesting couple of weeks," he added. "I lost my grandmother a couple of weeks ago and that was obviously tough. "I miss her but I felt like she was with me these past couple of days giving me strength.
"I appreciate everything she done for me; her my grandfather, my uncles, my father. It kept me at peace knowing that she would be proud of me regardless and it helped me to finish strong because it was rocky for awhile during my round (second) when I bogeyed two par 5s."
The player dropped shots at the par-five 2nd and 14th holes, which ultimately put paid to his title hopes.
"One was a bad drive the other was a bad bounce," Augustus said. "If I hit the fairway it's a pretty easy par if not birdie. "If a par those two par-fives I end up winning the tournament.
"But that's golf and I bounced back immediately after both of them with back to back birdies. At the same time I made so many great pars that it kept me in it."
Kamaiu Johnson, also of the United States, shot a five-under 67 in the final round to pip joint overnight leaders Augustus and Byrd by one shot for the title.
Despite coming up just short of glory, Augustus has much to be proud of.
"I am really proud of myself the way I played these past couple of days," he said.
"Between both days I kept a very clean scorecard. I was a little more consistent with four birdies in each round.
"I was playing to my strengths or at least trying to. I just managed myself really well these past couple of days and it showed. I am proud of my progress."
Augustus's solid display put an end to poor run of form competing in the United States.
"I went through a little bit of a rough patch golf wise throughout the middle of the summer," he added. "Did not really place and was struggling a little bit with everything; finances, you name it.
"But I kept knocking on the door knowing sooner or later it is going to open, and I am just glad to put myself back in contention."
The player has enjoyed his best moments this year on the APGA Tour.
"It was a very consistent year for me this year on the APGA Tour, Augustus said.
"Besides from a handful of bad finishes I was right around the top 10 every week. That is progress for me so I am just going to continue to be positive and stick to the process.
"I just have to keep on plugging. Keep my head up, keep believing in myself and keep playing and practising hard."