Butterfield APGA tournament may give Augustus chance to show talents at home
Created: Aug 13, 2022 08:11 AM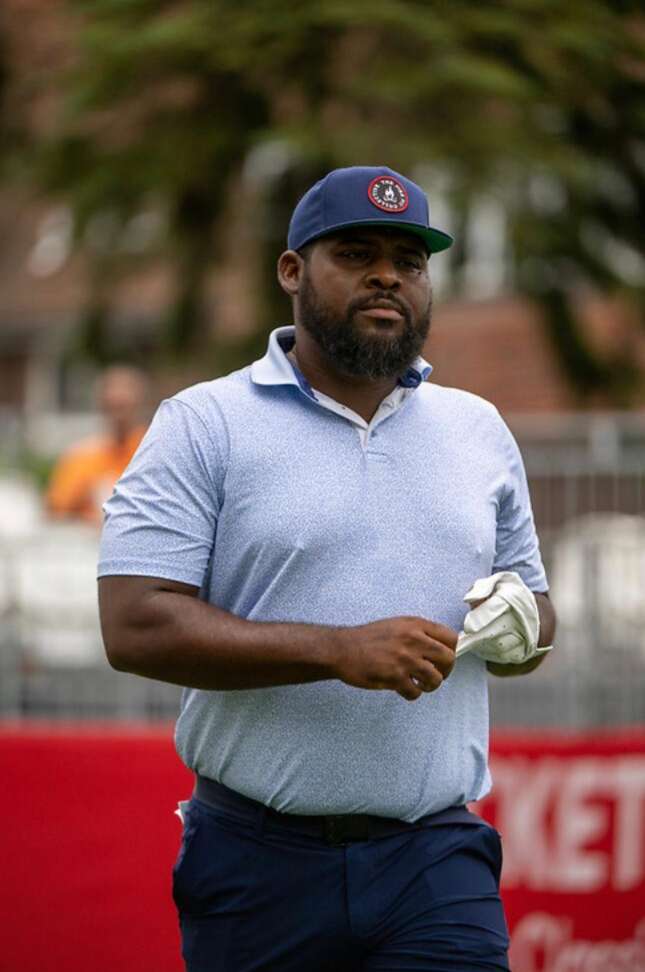 Daniel Augustus has been granted an opportunity to showcase his skills in an APGA Tour event on home soil.
This after the launch of the new annual Butterfield Bermuda APGA Championship to be held at Port Royal Golf Course from October 11 to 12.
The 36-hole event is being held in conjunction with the Advocates Professional Golf Association and the PGA Tour, and sponsored by the Bermuda Tourism Authority, Butterfield, The Hamilton Princess and Beach Club and Life and Annuity Services.
The APGA was created in 2010 as a non-profit organisation and aims to bring greater diversity to the game of golf by staging tournaments, player development programmes and mentoring programmes.
The Butterfield Bermuda APGA Championship will celebrate inclusion and provide minority individuals with an equal opportunity to compete at the highest level.
"We are thankful to the Butterfield Bermuda Championship team and the Bermuda Tourism Authority for providing our players and our Tour with this opportunity," said Ken Bentley, the APGA Tour chief executive.
"In addition to having the chance to compete, we are also excited to connect our players with the PGA TOUR throughout the week while showcasing what makes Bermuda an incredible destination and spreading the message of equality and inclusion."
Tracy Berkeley, the BTA's interim chief executive, expressed delight over the new partnership with the APGA and event.
"The BTA is thrilled to have partnered with APGA to bring this new annual golfing event to Bermuda," she said. "We believe strongly in the APGA's overarching goal of bringing more diversity to golf and look forward to sharing our island with a new audience of golf enthusiasts."
The field at the inaugural event will comprise of 18 of the top APGA Tour players, based on the final 2022 APGA Tour Lexus Cup standings and three local Bermudians who will have a chance to earn their spot during the local qualifier at Port Royal Golf Course.
Players will compete for a purse of $60,000 making it the fourth largest on the APGA Tour.
Augustus is ranked eighth in the APGA Lexus Cup Standings and finished tied for second at this week's Mastercard APGA Tour Championship in San Antonio, Texas.
He shot a six-under 138 to finish tied for second and earn $15,000 in prize money, which was his biggest payday as a professional.