Daniel Augustus continues progress with podium finish on Moonlight Tour
Created: Sep 24, 2022 07:52 AM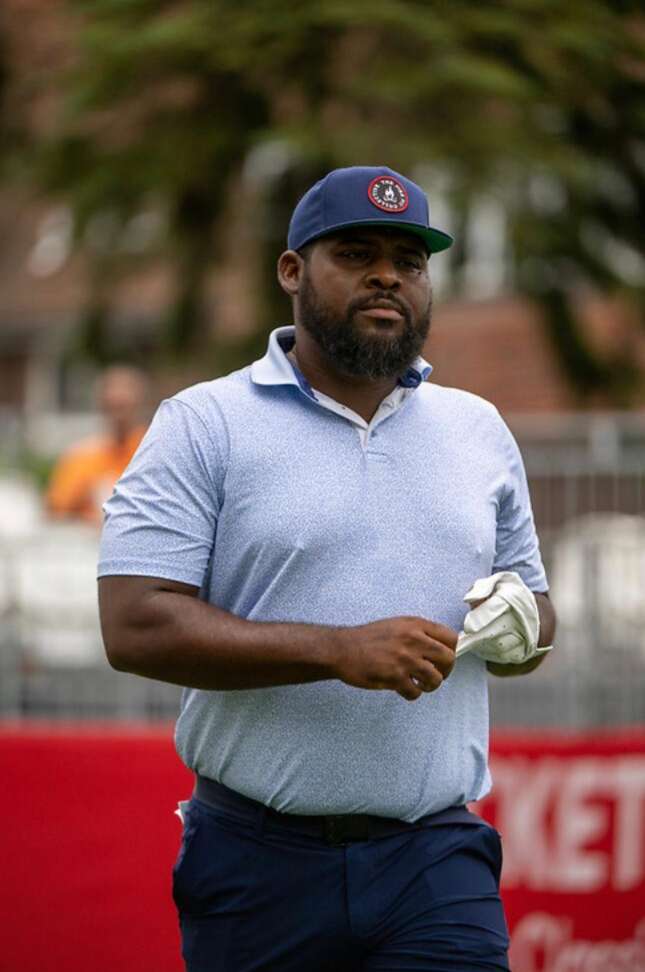 Daniel Augustus says his game is in a "good place" after securing a podium finish on the Moonlight Tour in Florida.
The Bermudian professional fired a boge -free, three-under 69, to finish tied for third at the Black Bear Golf Course.
Augustus was two under at the turn after managing to get up and down for birdies at the second and ninth holes before rattling in another on fourteen to finish strongly on the back nine.
"Three birdies and no bogeys, so a very clean scorecard overall," Augustus told The Royal Gazette.
"It was one of the most boring rounds of golf I think I have ever played in the sense that I just did not have much work to do.
"If I missed a green, I got up and down, and I did not miss too many greens. The greens were punched but I did not take advantage of my birdie putts."
Tom Adrounie, of Virginia, won the 18-hole event by a solitary shot over England's Brian Davis with Augustus tied for third alongside Kyle Wilshire of Kentucky.
Despite squandering birdie opportunities, Augustus is inspired by his steady form of late.
"My game is in a good place right now, shooting even or around even on bad rounds or shooting three under on an OK card," he said. "I have had a lot of clean scorecards recently so it's just a matter of keeping that going.
"No bogeys make any round better. You make a bunch of pars and making birdies is just going to make it an easy round of golf.
"I still need to take it to that next level, and that's what I am working on. Eight, nine or ten under, that's the level I am trying to get to. I am close and I am managing my rounds better.
"My game still has not really clicked yet but I am grateful for how far my game has turned, how good of a good of a golfer I am becoming and how much I have learnt throughout this time period.
"Like I said I am not playing my best and shooting three under or even, so that was the goal."