Daniel Augustus fired up to take on famous Torrey Pines course
Created: Jan 06, 2023 07:58 AM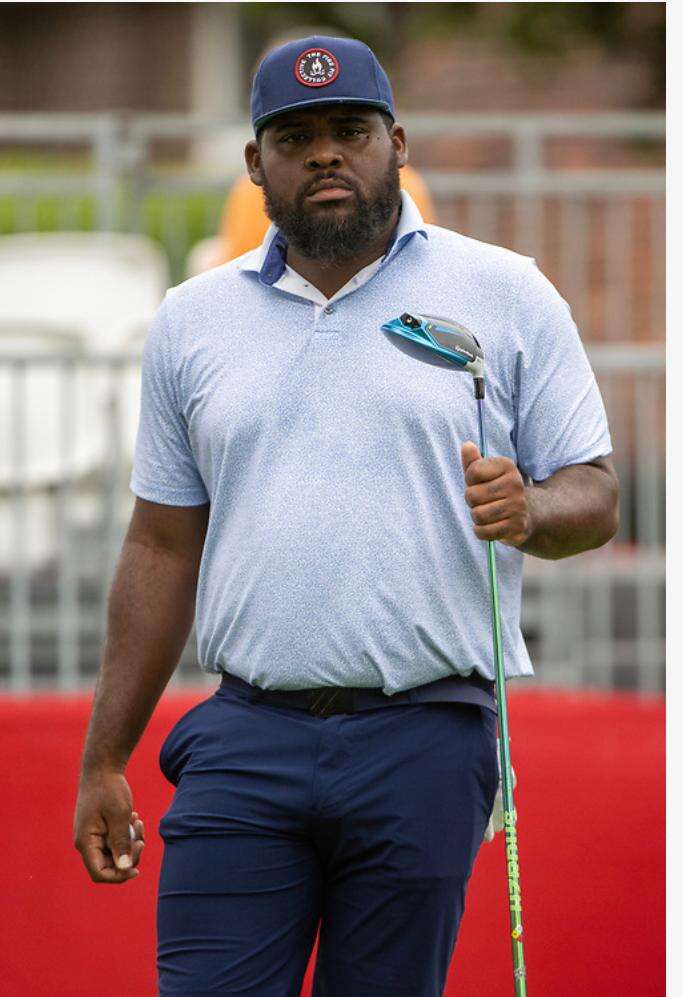 Daniel Augustus is counting the days before he gets the opportunity of a lifetime to showcase his talents at the famous Torrey Pines Golf Course.
The Bermudian is among 18 APGA Tour players who will compete for a share of the $100,000 purse at the APGA Tour Farmers Insurance Invitational, which will be held from January 28 to 29.
"It's Torrey Pines and not too many people can say they have played there under tournament conditions let alone play out there on a regular day," Augustus told The Royal Gazette. "It's one of the best golf courses in America.
"I am looking forward to the experience of Torrey Pines. It's my first time being out there and I can't wait to see the course."
Torrey Pines is perhaps best known for Tiger Woods's success there having won eight of his 82 PGA Tour titles at the venue, including the 2008 US Open in a dramatic play-off win over Rocco Mediate.
"They have had multiple US Opens out there, it's a difficult golf course and I am looking forward just to having the opportunity to play it," Augustus added. "I am just going to enjoy every second that I am out there and cherish it."
Augustus qualified for the upcoming 36-hole event through the Lexus Cup points list after achieving four top-five finishes on the APGA Tour last season, including second at the APGA Scottsdale and tied for second at the APGA Mastercard Tour Championship.
"I am glad that I was able to play my way in," he stressed. "I didn't have to be selected, I earned it.
"It wasn't given to me so any time you can play your way into something it always gives you a better feeling about it because you know that it was your hard work that paid off, sticking to the process."
Augustus has his work cut out competing among a formidable field, which includes Joseph Hooks and Marcus Byrd, who finished tied for second at the inaugural Butterfield Bermuda APGA Championship at Port Royal Golf Course last October, and is up for the challenge.
"It's the best field. It's only 18 of us playing and it's the strongest players from this past year so it's the best of the APGA Tour," Augustus said.
"I just want to be able to again play to the best of my ability and whatever happens from there happens. I am just going to go out there and do my best.
"I just have to make sure that I am sharp. I can't be negligent or complacent in my preparation and how I am feeling today doesn't influence how I am going to play in the event.
"The event is the event and I just need to take it as another day of golf and not that big an event. I just need to go out there and do my best and enjoy it. Play and just enjoy the entire experience."
There is added incentive for the field as the final round of the APGA Tour season-opening event will be televised nationally on Golf Channel.
"Obviously it's awesome that's it's going to be televised, but I just need to treat it like another round of golf and not that it's this grandiose thing," Augustus said. "I just need to treat it like it's another round of golf, another day on the golf course and just play and enjoy it for what it is.
"I am just looking forward to being able to play and play against my colleagues under these circumstances."