Bermuda urged to develop 'Asthma Action Plan'
Updated: May 04, 2016 09:04 AM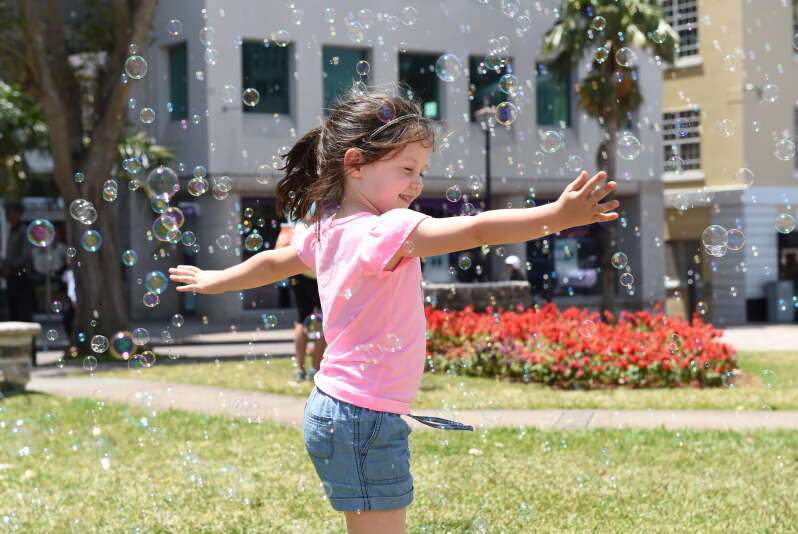 Identified as having one of the highest rates of asthma in the world, Bermuda needs to take action to help and bring down the number of sufferers.
Launching World Asthma Day on the steps of City Hall today, Minister of Health Jeanne Atherden said: "We should all be very concerned about the high prevalence of asthma in our community and we should commit to doing all that we can to ensure adequate care for sufferers and to minimise their numbers."
The event was organised by the charity Open Airways, which strives to help those who suffer the condition.
"The theme of World Asthma Day 2016 is: 'Do you have an Asthma Action Plan?'", added minister.
"A vital part of managing asthma is having an action plan. If you suffer from asthma, you, your family, caregiver and your doctor should develop a plan — it makes a difference. Your asthma plan will help you to effectively take control of your asthma and to reduce your suffering.
"Your plan should help to reduce your absences from work, reduce frequent doctor's visits and trips to the emergency room and your plan should help you to increase your lung function. If you suffer from asthma, start today on your written action plan with the help of your healthcare providers. Visit your doctor and make an appointment with an asthma nurse so that you can create an Asthma Action Plan that suits your individual needs and help to keep your asthma from getting worse.
"Bermuda, we have one of the highest rates of asthma in the world and poorly controlled asthma is a huge burden on healthcare costs.
"If you have asthma, learn how to manage your asthma and take control of it. Have an asthma action plan so that you can breathe better and live a full and active life."