Wilson aims to give mentally ill a new lease
Updated: Feb 13, 2018 08:02 AM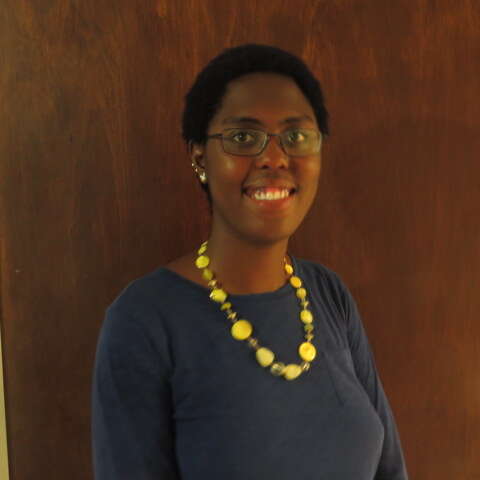 More supervised community treatment could provide much needed aftercare for patients with mental health problems, a support group founder said yesterday.
Mental health advocate Chelsea Nicholson said community treatment orders would help patients who have been treated in hospital "get their life back on track in a more welcoming environment".
It came after health minister Kim Wilson launched a public consultation into proposed changes to the Mental Health Act, which included establishing CTOs, clarifying the role of the nearest relative, determining mental capacity and ensuring treatment consent is obtained.
Ms Nicholson, who cofounded the Depression and Bipolar Support Group last year after she struggled to find support in the community, said the proposed changes would be a "welcomed change to the mental health climate in Bermuda".
She added: "Most significantly, I believe that the establishment of community treatment orders will be a great asset to Bermuda."
Ms Nicholson said she had found — and had been told by others — that there was a "perceived lack of assistance or resources" after leaving Mid-Atlantic Wellness Institute or hospital treatment.
She added: "I find that this lack of aftercare can be detrimental to your mental wellbeing, especially if you need assistance complying with your medication and wellness regime.
"To be hospitalised repeatedly can make some feel as though they have lost their independence and autonomy in life, which in turn has a negative impact on one's mental health.
"However, it appears that CTOs will assist those to get their life back on track in a more welcoming environment, while also supplying the guidance and assistance needed."
But she questioned how many people would be qualified to perform these services.
Ms Wilson, who announced the proposed changes at a press conference yesterday, said they aimed to address "major gaps" in the legislation.
She explained that the changes would be implemented in two phases — the first addressing urgent problems and the second looking at a complete review of the Act.
"The goal of each phase is to bring Bermuda's mental health legislation in line with contemporary methods of care while balancing the need to protect the rights of the individual patients and the need to ensure public safety."
Ms Wilson said the first phase would include establishing CTOs, which she said would allow mental health professionals to treat patients granted leave from the hospital for extended periods of time.
"This amendment will enable conditions to be set for patients to live in the community, such as continuation of medication, while also improving legal safeguards to protect the rights of the patient."
A code of practice will also be developed to require mental welfare officers to sign hospital admission forms.
"This removes the practice of the nearest relative signing the admission form, which can result in non-admission due to the nearest relative's fear of damaging their relationship with their loved one," said Ms Wilson.
She added that the proposed changes would also establish safeguards for patients who cannot consent or refuse to consent to treatment and provisions for determining mental capacity.
She said: "The rationale for this proposal is that a patient cannot consent to or refuse treatment unless they have the mental capacity to do so."
Ms Wilson explained that the Mental Health Act Review Consultation Paper was developed by a steering committee and project team over the past year.
She added: "The ministry and steering committee now welcome the views of stakeholders and the public to ensure no concerns have been overlooked in the solutions proposed.
"Upon completion of the consultation, the feedback will be incorporated to determine final recommendations for policy changes and legislative changes."
The steering committee has been headed by Jennifer Attride-Stirling, permanent secretary with the health ministry, and Chantelle Simmons, Chief of Psychiatry at the Bermuda Hospitals Board, chairs the Project Team.
• Feedback should be provided as outlined in the consultation requirements by February 28. The 29-page consultation document can be found at gov.bm/health-public-consultations. For more information, e-mail moh@gov.bm