Whooping cough case reported at Saltus
Updated: Sep 17, 2019 09:06 AM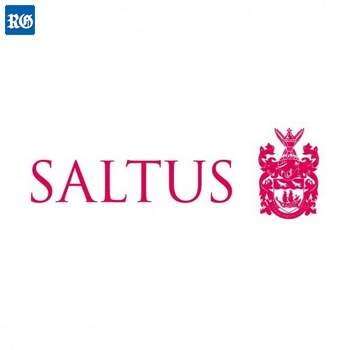 A Saltus Grammar School pupil has had whooping cough diagnosed, the school has confirmed.
The Pembroke private school said in a letter sent to parents over the weekend that the incident was an "isolated case".
A school spokeswoman added: "However, because we have many students with siblings in the primary and secondary divisions, we have taken the precaution of sending this letter to the community."
She said that it was believed the Primary 6 pupil had contracted the bacterial infection while overseas.
The spokeswoman added: "We have been informed it is the second case on the island.
"The student and family have been quarantined and the student has been given a course of antibiotics."
She encouraged anyone with concerns or symptoms to contact their doctor.
Whooping cough, also known as pertussis, is highly contagious.
It is spread in the droplets of the cough or sneeze of an infected person.
The first symptoms are similar to a cold, and can include sore throat, a runny nose, and red and watery eyes.
Intense coughing usually starts about a week later.
Coughing spells can end with the affected person gasping for breath, causing a "whooping" sound.
Cheryl Peek-Ball, the chief medical officer, said Bermuda's existing whooping cough cases "do not pose a risk to the general population at this time".
She added: "For reasons of confidentiality and respect for privacy, the Epidemiology and Surveillance Unit does not provide information on the locations of disease occurrences unless there is an ongoing public health risk.
"If a risk to the general public occurs, the public will be notified. Individuals who were reported to be in close contact with the current, known cases of pertussis are in the process of being contacted by the ESU and managed, in co-ordination with their physicians."
Dr Peek-Ball said that an investigation is launched whenever a preventable disease such as whooping cough occurs.
She added: "Control measures are put in place to prevent the spread of illness and protect the public.
"Persons who are known to be potentially exposed are contacted and provided with guidance."
Dr Peek-Ball said that two cases of whooping cough had been reported in each of 2017 and 2018.
She said that the best prevention was through vaccination.
Dr Peek-Ball added: "When there are increased numbers of cases of pertussis in a community, vaccination may not provide total protection.
"However, infection is likely to be less severe in those who have been vaccinated.
"Good hand hygiene and staying home when unwell with respiratory symptoms are additional ways to reduce the spread of respiratory infections like pertussis."