Gift shop lays off staff over Covid-19
Updated: Mar 18, 2020 08:11 PM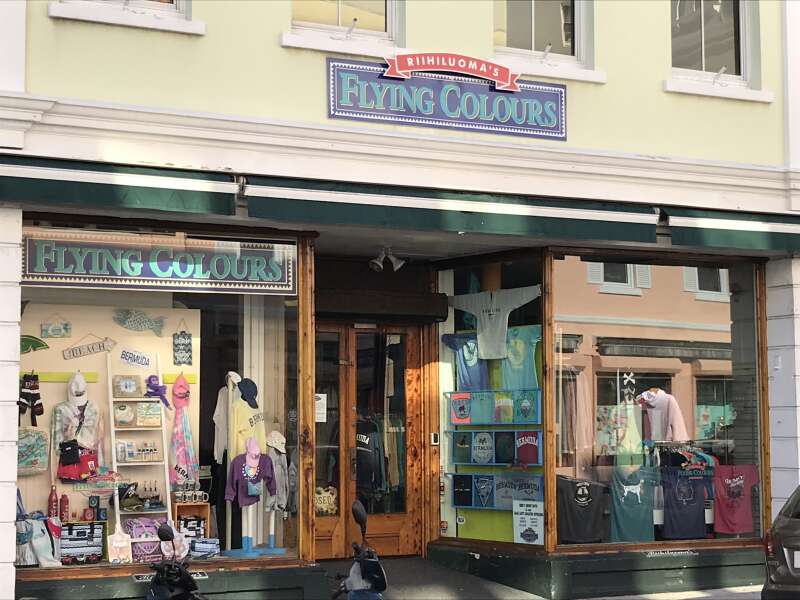 A gift shop set up to cater to the tourist trade has become a victim of the Covid-19 pandemic.
Riihiluoma's Flying Colours on Queen Street, Hamilton, has laid off 11 full-time staff on a temporary basis and closed its doors. The owners of the shop said it would remain closed until the crisis was over.
Sarah Fields, co-owner of the shop with Fraser Hunt, said they had a "Plan A and a Plan B", but once the 14-day quarantine plan was announced, "we felt we had to skip to Plan B".
Ms Fields declined to reveal the business's monthly payroll, but said it was "too much to be able to make it to the end of this crisis". The store will continue to pay employees' health insurance over the layoff.
Ms Fields said the co-owners were "hoping for a more gentle process" than the 14-day quarantine plan, but added that "another part of me is very grateful that the Government acted as decisively as they did".
She said: "I believe we should all be at home self-isolating, and that's my plan."
Staff were told about the layoffs on Monday, a day after the Government announced that anyone arriving on the island would be required to self-quarantine for 14 days.
The quarantine rules followed the suspension of some cruise ship visits to the island.
The co-owners said in a joint statement: "Flying Colours' clients are primarily visitors who arrive by air or cruise ship.
"With the rapid developments in the Covid-19 outbreak having led to the cruise industry's suspension of services and the implementation of a compulsory 14-day quarantine for those arriving by air, the prospects for our business during the health crisis are poor.
"We are a tourist-focused shop that will have no customers.
"Given the extreme speed at which the Covid-19 situation has developed in Bermuda and globally, we were forced to make some very difficult decisions very quickly.
"We determined that the only viable way forward is to close our doors for the duration of this health crisis in order to be in a position to reopen when the situation improves.
The statement added: "We are exploring every option to assist our long-serving employees and their families during this difficult time. We will keep our staff on health insurance.
"We are hopeful that, with these measures, we can help our valued employees and that we will be able to welcome them back when Flying Colours is able to reopen to serve visitors."