'Come home as soon as possible'
Created: Mar 19, 2020 09:00 AM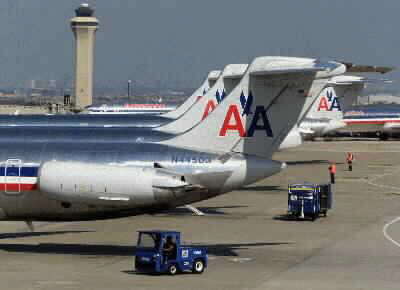 Bermudians abroad were asked to return to the island "as soon as possible".
A spokesman for the Ministry of Tourism and Transport warned yesterday that more flight suspensions to Bermuda were "likely" and the Government did not want people stranded overseas.
He said: "We cannot know for certain, but it is likely, given the worldwide decline in air travel, countries including the United States and Canada closing their borders, and airlines grounding large portions of their fleet, effectively suspending international service, that further suspensions will come.
"For this reason, and as the situation is very fluid, Bermudians travelling overseas are encouraged to return to the island as soon as possible."
He was speaking after more flight suspensions were announced yesterday.
Delta Air Lines said that it had suspended service from JFK in New York, and Boston International Airport from Saturday until March 31.
It said that the daily service to Atlanta would continue to operate.
The website for airport operators Skyport Bermuda said that British Airways had cancelled its flight to Bermuda from Gatwick on March 31.
American Airlines, which the Government earlier announced had suspended some flights to Bermuda, cancelled all flights to the island until May 6.
The tourism ministry also said on Tuesday that Canadian airline WestJet would stop service for 30 days to all non-domestic destinations from midnight on Sunday.
Air Canada and JetBlue did not respond to questions on whether they planned to cut their services to the island.
JetBlue told staff yesterday that the airline would cut its capacity "with a reduction of at least 40 per cent in April and May".
The firm added: "We also expect substantial cuts in June and July, and given the unpredictability of this event, we will ground some of our aircraft."
The airline said that it would notify customers of cancellations in a "phased approach" to avoid overwhelming its customer support team.
The tourism spokesman said that the Government was in regular contact with the airlines.
He added: "The Government will be informed through official channels of any further flight schedule changes."
Glenn Jones, the interim chief executive at the Bermuda Tourism Authority, said that the quango was "communicating closely" with the Bermuda Hotel Association, the Bermuda Rental Association of Vacation Home Owners, and other groups to make them aware of flight changes.
But he added: "Our communications with these groups go far beyond just air service.
"We're also talking to stakeholders about their operational decision-making during this challenging time and updating them with the latest public health information from the Government."
Mr Jones said that the BTA and partners were in "constant contact" with the airlines and that news on flight suspensions was passed on to visitors and other groups as it became available.
He added: "We know this has been helpful because we've heard positive feedback about how we're managing the flow of information on our website and via e-mail messaging."
Mr Jones said that developments in all sectors of the hospitality industry had moved "incredibly fast".
He added: "Things are getting more challenging with each passing day.
"Our job is to measure the impact of what's happening, effectively manage our communications to visitors and stakeholders and then ensure all of us are ready to meet the expectations of a recovery when things normalise."