Lengthy queues at HSBC
Created: May 01, 2020 02:04 PM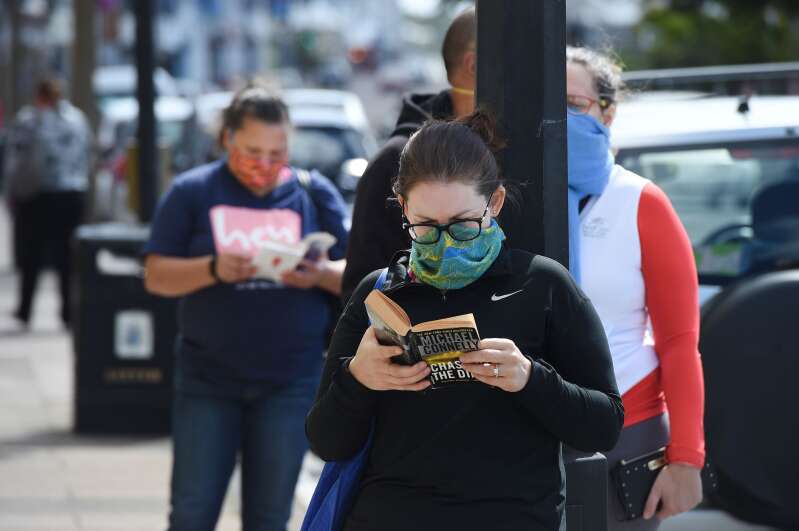 Books, newspapers and electronic devices kept customers occupied as they queued to use a bank on Front Street yesterday.
People wearing face masks and coverings waited in lines to get into HSBC's Harbourview Centre.
A spokeswoman for the bank said: "The queue outside the HSBC branch on Front Street was the result of our effort to support Bermuda's most vulnerable residents, including seniors, to access funds during the island's shelter in place period.
"We are providing limited branch services each Thursday, as we have for the past month. Operating hours are 9am to 1pm with seniors given priority during the first hour.
The spokeswoman added: "During phase one of the Government's plan to reopen the island, we will initially extend these same services to include Tuesdays.
"Most of the in-branch banking activity this Thursday was in relation to the collection of payment cards and internet banking security devices, and all customer requests were addressed by close of business."
She thanked HSBC staff who manned branches, who are classed as essential staff, as well as behind-the-scenes employees who provided operational support.
The spokeswoman added: "We also thank our customers for their patience as we provide critical banking services during this extraordinary period."