No new Covid-19 cases from 156 tests
Created: May 20, 2020 09:00 AM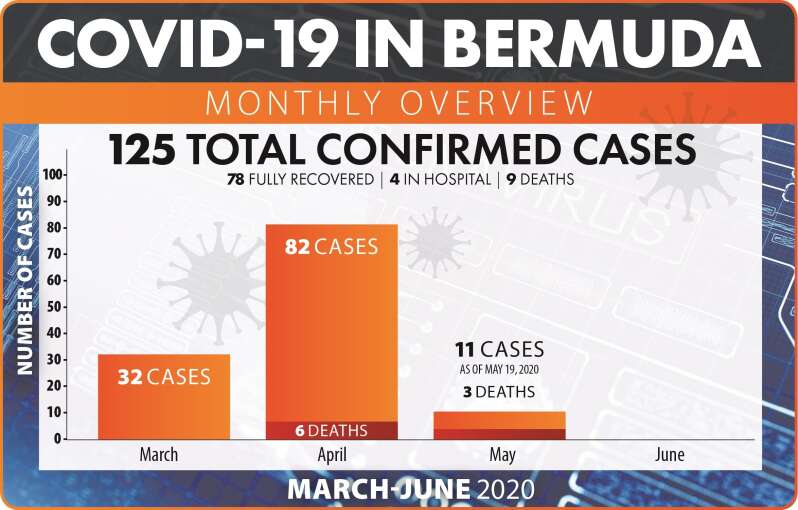 No new cases of Covid-19 were found in the last set of test results returned yesterday, the health ministry said.
A total of 156 test results were received, all of which were clear of the novel coronavirus.
A health ministry spokeswoman said that the total confirmed number of cases remained at 125.
There are 38 active cases, of which 34 are under public health monitoring.
A total of four people are being treated in hospital, two of which are in critical care.
A total of 78 Bermuda residents have recovered and there have been nine deaths.
The spokeswoman added: "The average age of all of our confirmed positive cases is 59 and the age range of all of our positive cases is from 18 to 101 years."
The average age of those in hospital fighting the virus that causes Covid-19 is 74. The average age for deaths is 74, with an age range from 57 to 91.
The health ministry said 39 cases had come in from overseas and 74 were a result of on-island transmission, with known contacts.
Another ten cases were transmitted on-island from an unidentified contact.
Two cases are still under investigation. Bermuda's country status remained at local transmission, with clusters of cases.
A press conference will be held today.