Covid-19: Six new coronavirus cases
Updated: Jan 10, 2021 06:40 PM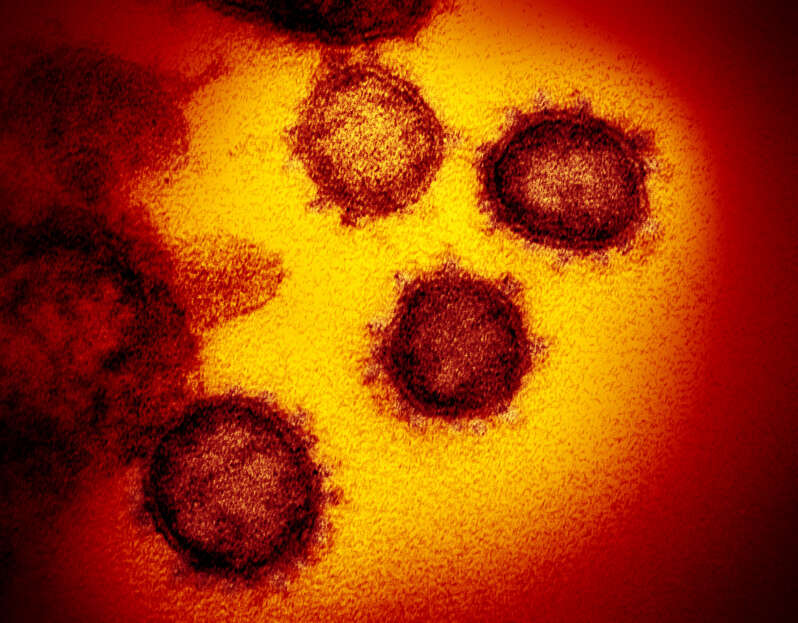 A total of six new cases of the coronavirus were logged today.
The positives were among 886 test results that came back to health officials.
One case came in on the Delta flight from Atlanta on Thursday who tested positive on arrival.
The other five were said to be on-island transmissions with a known contact.
A spokeswoman for the health ministry said 11 cases had recovered since Friday's update.
There are 89 active cases, with seven in hospital, although none are in intensive care. The other 82 are being monitored by public health officials.
The island has recorded 652 coronavirus cases since the infection arrived in March.
A total of 551 have recovered and 12 have died.
The mean age of all confirmed cases is 43 and the age range is from less than 1 to more than 100.
The mean age active cases is 42 and the age range is from less than 10 to more than 80.
The mean age of cases in hospital at present is 57 years and the age range is from less than 30 years to more than 80.
The mean age for fatalities is 75 years, with an age range of less than 60 to more than 80.
The number of cases classed as on-island transmission is 433 and 172 came in from overseas.
A total of 383 were on-island transmissions with a known contact and 50 were on-island transmissions with an unknown contact.
There are 47 cases under investigation.
Health officials said transmission categories may change depending on results.
A total of five cases today moved from under investigation to on-island transmission with an unknown contact.
The seven-day average of the real time reproduction number is less than one – 0.60 – and the country status remained at "clusters of cases".
Kim Wilson, the health minister, welcomed the first shipment of vaccines from the UK.
She added the vaccines would start to be administered on Monday, with essential "frontline workers" first in the queue.
Ms Wilson said: "The Ministry of Health is training rest homes nurses to administer the vaccine to the residents in the individual rest homes.
"There will also be mobile teams administering the vaccine in some group homes.
"Additionally, the ministry has set up a secondary hotline specifically to answer questions about getting the vaccine and to register members of the public who fit into high risk categories so the vaccine can be administered to them."
Ms Wilson added: "The ministry is inviting people who are aged 65 years and older to register their interest in taking the vaccine by calling the hotline.
The ministry is prioritising vaccine recipients by age and vulnerability. People who should call the hotline should fit into special categories.
Priority categories include people aged 65 or older, with preference given to people over 80.
The category of "extremely vulnerable" includes people who have:
•Immunosuppressant, for example chemotherapy or after organ transplant
•Systemic lupus erythematosus
•Severe asthma
•Severe chronic obstructive pulmonary disease
Also included as highly vulnerable are people with:
•Heart disease
•Chronic kidney disease
•Liver disease
•Diabetes
The phone number is 444-2498 and callers should select option #2.
The line is open Monday to Friday from 8.30am to 3.30pm.
For more information on Covid-19, visit www.gov.bm.
For information on vaccines and how the COVID-19 vaccination will be administered, as well as frequently asked questions on the vaccine, visit www.gov.bm/vaccines.