Bermuda on UK 'amber list' for travel restrictions
Updated: May 08, 2021 08:09 AM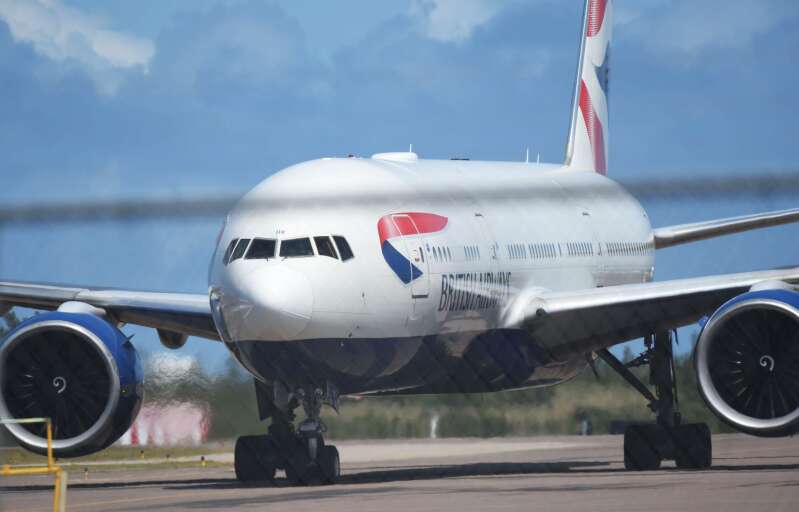 Bermuda has failed to make a "green list" of countries with minimum Covid-19 restrictions for travel to Britain, it was revealed yesterday.
The island is on the "amber list" – which means travellers to the UK will still have to undergo a 10 day quarantine.
The full requirements can be found here.
The new rules, which will come into force on May 17, said that anyone who comes from, or has been in, an amber country has to fill in a passenger locator form and take a pre-travel coronavirus test.
They must also book and pay for Day 2 and Day 8 tests while in the UK.
The three-stage country table – red, amber and green – is kept under review and is expected to be revised in three weeks.
The amber list also includes UK Overseas Territories in the Caribbean, including the Cayman Islands, the British Virgin Islands, Turks & Caicos and Anguilla.
Gibraltar and the Falkland Islands are also rated as amber by the UK Government but will go on the green list on May 17.
A Bermuda Government spokeswoman said: "The London office previously, and continues to be, in discussions with relevant UK officials on this matter and is working to move Bermuda on to the green list.
"It is important to note that these lists are consistently under review pending the jurisdiction satisfying the relevant factors and criteria for a change in status."
For urgent inquiries, contact Bermuda's London office by e-mail to londonoffice@gov.bm or phone (0)207-518-9900.