Estimate: most long-term care staff not immunised against Covid-19
Updated: Jun 16, 2021 10:38 PM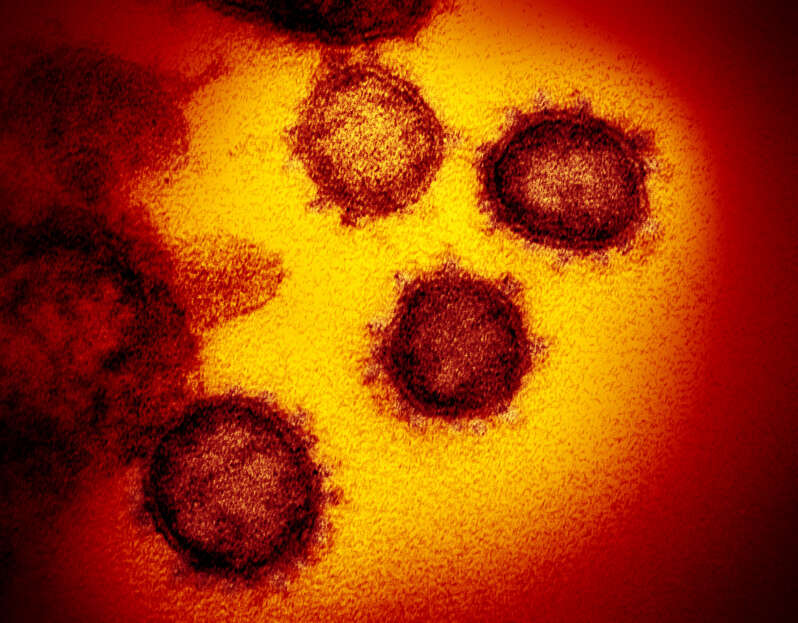 Fewer than 40 per cent of staff in long-term care centres have full immunisation against Covid-19, health ministry estimates have revealed.
The ministry, in response to a public access to information request from The Royal Gazette, said an estimated 38 per cent of the 724 staff who worked in the sector had received two doses of the coronavirus vaccine by June 4.
Another five per cent were estimated to have received one dose.
The disclosure came the same day it was announced in England that Covid-19 vaccinations would become compulsory for care home staff.
Matt Hancock, the health secretary for England, said it was a "sensible and reasonable step" and that he would consult on extending it to the NHS, a BBC report said.
Meanwhile, a judge in Texas this week threw out a lawsuit against a hospital by employees who opposed a mandatory Covid-19 vaccination.
CNN reported that the judge said staff at Houston Methodist Hospital could choose whether to accept or refuse the vaccine and they could work somewhere else if they refused.
The Government of Bermuda earlier said vaccination was a personal choice and it had "no plans to make vaccination mandatory for anyone".
Long-term care staff work at residential care and nursing homes, as well as in Bermuda Hospitals Board's long-term care wards.
The Pati disclosure revealed that long-term care staff had not been asked to disclose if they have been vaccinated.
The ministry's information official said: "Reporting on long-term care staff as a group is required for privacy reasons due to the size of the sector.
"The data provided is based on the numbers tracked through the BHB and the care home on-site vaccination programmes."
She said the numbers provided were estimates and were the "minimum number of long-term care staff vaccinated".
The official said: "This is because long-term care staff who chose to be vaccinated at locations other than the care home or BHB vaccine sites are not fully captured.
"There has been no formal announcement or request for long-term care staff to self-disclose by the Ministry of Health or BHB.
"The numbers are assumed to be small based on informal disclosure to date."
The Royal Gazette reported in April that about 70 per cent of staff at one rest home were believed to be unvaccinated, despite efforts by managers and Department of Health officials to convince them of the benefits.
The source said neither the Government nor the home could compel staff to get vaccinated and many employees feared there could be serious side-effects.
Ministry of Health guidance for care homes said long-term care centres should screen staff and residents monthly for Covid-19 with a cheek swab, regardless of symptoms.
Symptomatic staff and residents should be tested straight away with a nose and throat swab.
A total of seven residents in Bermuda's long-term care centres have died of Covid-19.
The health ministry said earlier this month it had taken "significant successful steps in the areas of testing, limiting cross-site work, vaccination, infection prevention and control education and training, as well as outbreak management within these environments to limit the spread of the virus".