Covid-19: two new infections logged
Updated: Jun 23, 2021 07:58 AM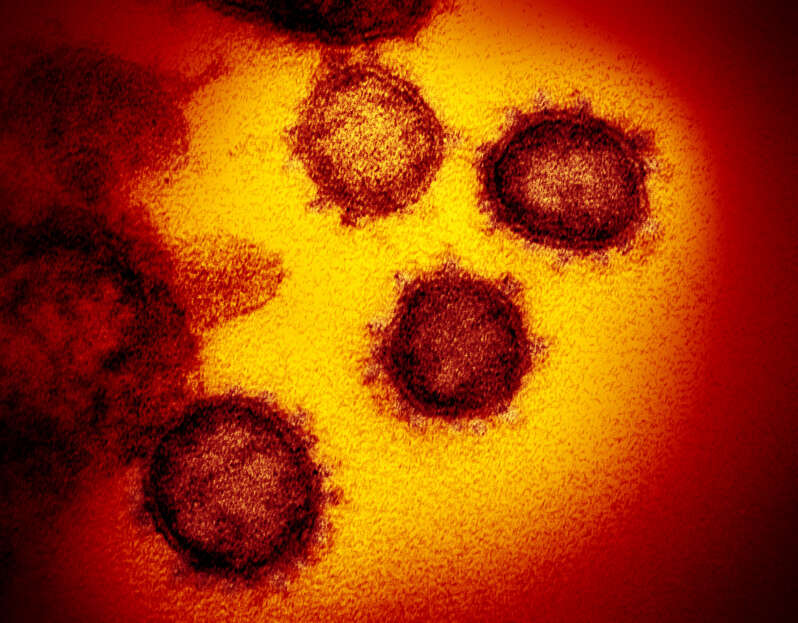 There were two new coronavirus results recorded yesterday, the health ministry said tonight.
The positives were among 5,913 test results that came back to health officials – a positivity rate of 0.03 per cent.
The tests, taken between last Thursday and Sunday, isolated two cases, both from overseas.
One was a non-resident on the American Airlines flight from Charlotte last Saturday who tested positive on arrival.
The other, also a non-resident, arrived on the Delta flight from Atlanta last Tuesday and tested positive on Day 4.
There are nine active infections, with all being monitored by public health officials. Three people have recovered since the last update.
Kim Wilson, the health minister, said: "We are restarting first doses for those persons who want to be vaccinated.
Ms Wilson told the public: "If you are interested in getting vaccinated, we encourage you to register for an appointment by calling the hotline at 444-2498 and select option #2, or e-mail vaccine@gov.bm."
She added: "We will begin walk-ins again in due course."
Ms Wilson said the relaxed Covid-19 regulations came into force last Sunday.
She warned: "While masks are no longer required outside, everyone must wear a mask indoors of public spaces.
"Restaurants, bars, nightclubs, sports and members clubs are open for indoor dining and bar service.
"However, patrons must wear masks when not seated or while standing at the bar."
She advised people to check gov.bm to keep up with public health guidance "which may impact your business, event or activity".
The island's World Health Organisation country status has been upgraded to "sporadic cases".