Letters to avoid UK quarantine now available
Updated: Oct 06, 2021 07:38 AM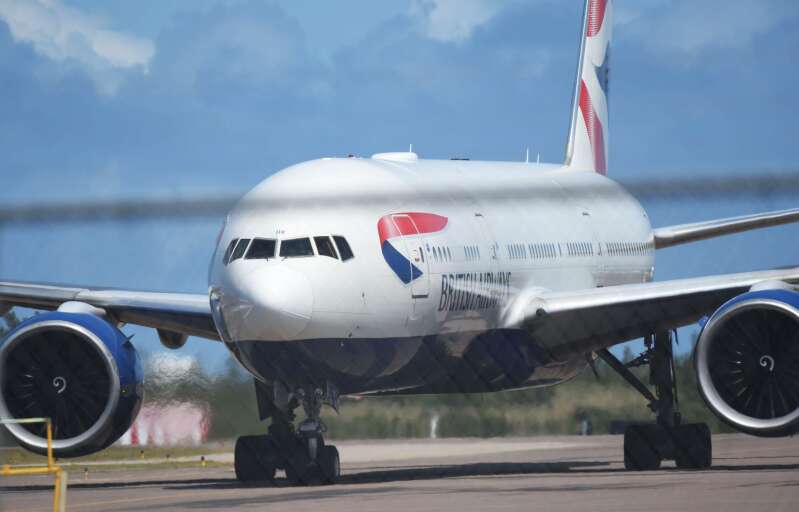 Travellers from Bermuda to the UK now require a document proving their vaccination against Covid-19 originated in Britain.
The letter, issued by Bermuda's Ministry of Health, are now available for people who travel to Britain and who do not want to quarantine.
Bermuda travellers must provide a letter of proof "showing you've been fully vaccinated under the UK overseas vaccine programme", according to the British Government's website.
A spokeswoman for Government House confirmed the move, adding: "Government House can advise that, as per the guidance found on the gov.uk website, vaccinated residents travelling from Bermuda to the UK must provide a letter of proof from the Government of Bermuda showing that they have been fully vaccinated under the UK overseas vaccine programme."
The one-page document states that the holder "has received Covid-19 vaccination overseas as part of the UK Government's Overseas Territories Vaccination Programme in the British Overseas Territory of Bermuda".
The letters are signed by Ayo Oyinloye, the Chief Medical Officer.
The letters, discussed by Kim Wilson, the health minister, at her latest Covid-19 briefing, was highlighted on Monday by a traveller who said the requirement had caught her by surprise when it was mentioned by a travel agent.
The woman, who was scheduled to fly last night, said that staff at the Ministry of Health headquarters had been helpful but seemed unaware of the letter system.
The woman added she contacted staff at the vaccination call centre who were able to help and she got her letter yesterday morning.
She questioned why the requirement had not been publicised earlier.
She said: "I heard about the change coming for October 4 for not needing to be tested. But I only found out about this letter on Monday. It just states the same thing that's on my vaccination certificate.
"I had to submit my photo ID and my vaccination certificate back to the same ministry that already gave it to me."
She added she was told the letter could take up to 72 hours to process.
"It's already stressful travelling.
"Only finding out the day before my flight was added stress. But the woman at the vaccine centre said she would get it to me quickly."
The change in regulations means vaccinated travellers from Bermuda will not have to obtain a pre-departure test for the UK. But testing is still required after landing.
Unvaccinated travellers must quarantine for ten days and are required to have clear coronavirus tests before and after their trips.
Ms Wilson highlighted the letter requirement for travellers who had full vaccination and wanted to avoid UK quarantine.
She said people should contact the vaccine call centre at 444-2498 and choose option 2 or e-mail vaccines@gov.bm.
The centre is open between 8am and 4pm.