Long waits at Covid-19 test centre because of traveller demand
Created: Dec 28, 2021 07:54 AM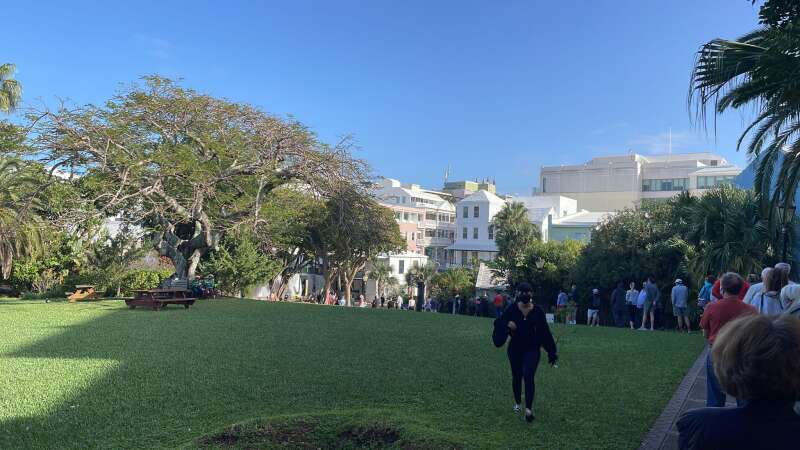 Increased demand for Covid-19 tests after a Delta Air Lines flight was cancelled caused huge queues at a test centre today, the Ministry of Health said tonight.
A spokeswoman for the ministry said that the queues at the Perot Post Office on Queen Street in Hamilton – which at one stage extended through the Queen Elizabeth Park and on to Par-la-Ville Road – were also caused by demand for tests from travellers.
But a woman from Pembroke who had to queue for an hour-and-a-half said staff had told her the problem was caused by people failing to turn up for tests over the previous two days.
The woman added: "I'm not annoyed. I'm grateful for all the staff who were there, doing there best to work through the backlog."
She said: "This is part of life now - you do what you have to do to keep your loved ones, your community and yourself safe."
The spokeswoman explained that the Delta cancellation today had "resulted in travellers having to be retested to meet the US Government's requirement for pre-departure tests to be completed no more than a day before travel".
She said: "It should also be noted that demand for Covid testing is on the increase as more people are travelling."
The spokeswoman added that although there was "a limited number of healthcare staff at the various testing sites" the lines had been dealt with.
She said: "Our staff will continue to successfully manage the volume to ensure an effective and efficient testing regime over the holiday period."