South Shore home boasts water views
Created: Dec 08, 2015 08:00 AM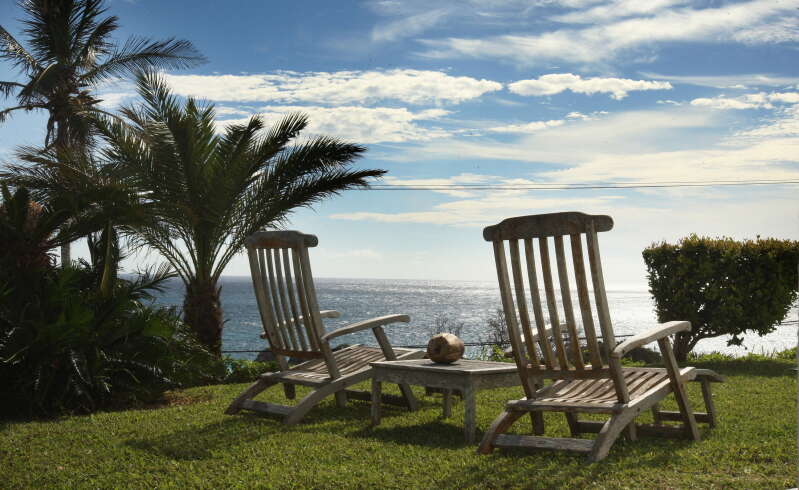 Enjoy water views of the South Shore from this stand-alone home in Warwick.
JBM Realty & Associates is selling the three-bedroom property on Clouds Avenue for $995,000.
Beaches are a walk away and restaurants and a hotel only a short drive.
"Occupying a prominent location along the South Shore, this stand-alone home offers more than 1,500 square feet of living space and 0.38 acres of land," said realtor Chrystal Talbot. "It is zoned as residential one, having ample room for expansion.
"The property boasts lovely palms and mature hedging and there is a roadside entrance for easy access to the South Shore beaches."
A "large, picturesque veranda" leads to the living room, where a wood-burning fireplace and hardwood flooring add to "the exquisiteness of the home", she added.
"All the bedrooms are of generous sizes. The first, off the living room, benefits from its own bathroom with a walk-in shower. There are large windows allowing for stunning ocean views.
"The hallway separates the additional bedrooms, the larger with a walk-in closet. There are solid doors and authentic accents throughout the home."
The family bathroom was only recently upgraded and includes a "large steam shower and cradle soaking tub".
"An added bonus to the home is the detached garage with electronic door," the realtor said. "This bonus space can serve the homeowner with many options: great location, great space and great views. Call today to make this home your next move."