Globetrotter makes moves in publishing world
Updated: Jan 27, 2016 11:13 AM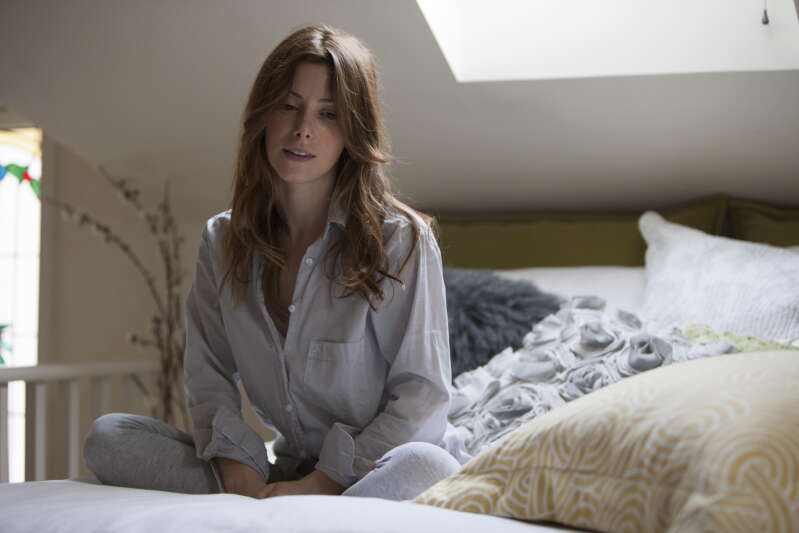 Imagine spending an eight-hour flight with an angry cat on your lap.
Sara Graham learnt a lot when she moved from Canada to the Czech Republic in 2014.
Lesson one: find a safe way to sedate your animal. Both Ms Graham and her cat would've been a lot happier if she'd worked out a better method to keep her pet calm, in advance of their trip.
It's advice she shares in her YouTube video series, as well as in an e-book due out in March: How to Make Big Moves — Relocate Without Losing Your Mind .
The 39-year-old left Bermuda in 1998 for Toronto, Canada, where she worked in fashion, at one point running her own lingerie label, and publishing, as editor-in-chief of two teen magazines
She and her Italian boyfriend, Mario Baldi, moved to Prague after he got a job there in game design.
Last June, they relocated to Uppsala, Sweden.
"Prague was the hardest move," she said. "I felt very lonely."
She decided not to go through the exhaustive process of obtaining a work permit in the eastern European country, and got by with work from clients she'd retained in Canada. However, before making that decision, she attempted to get a teaching gig at a yoga studio in her neighbourhood.
"I called them up and they seemed eager to hire an English-speaking teacher," she said. "Part of the interview involved teaching a class. I teach restorative yoga, a very slow form of yoga that is about relaxation.
"Halfway through the class it became clear that something had been lost in translation, because the students had been expecting a power yoga class."
She didn't get the job but things eventually got better. Ms Graham rebranded her website to offer a broader range of content as well as e-mail marketing services.
When her boyfriend proposed the move to Sweden she vowed to make it a smoother transition.
"This time I was not going to lose my mind," she said. "This was also when I thought of writing a guide book for others."
A website, internations.org, allowed her to meet people in Uppsala ahead of the move.
Although she didn't do it herself, her book recommends that people start learning a country's language before they move there.
"Lots of people speak English in Sweden," she said. "It was the same in Prague, so I never had a lot of pressure to learn. It has been easy to get by just knowing a few basic words. Learning Italian is a bigger concern for me as my partner's family don't speak English."
She reached out to friends as she wrote the book, so she could include their horror stories and advice. One described their move from London, England to Corsica, France.
"When they packed up their things there were two moving vans," she said. "One was supposed to go down the street to storage and the other was supposed to go to France.
"When she got in the car with her husband, something made her say, 'Maybe we should check with the drivers to make sure everything was straight'.
"The husband put up resistance but eventually relented. When she started talking to the van drivers she discovered both were headed to France.
"There's a whole chapter in my book about moving trucks and shipping. There's lots of practical advice."
She will be able to publish the book with $10,000 raised through crowdfunding site, Kickstarter.com.
Learn more on freshpresse.com or Instagram, @freshpresse.