Bermuda Home Finder: simply sublime
Updated: Jun 14, 2016 09:32 AM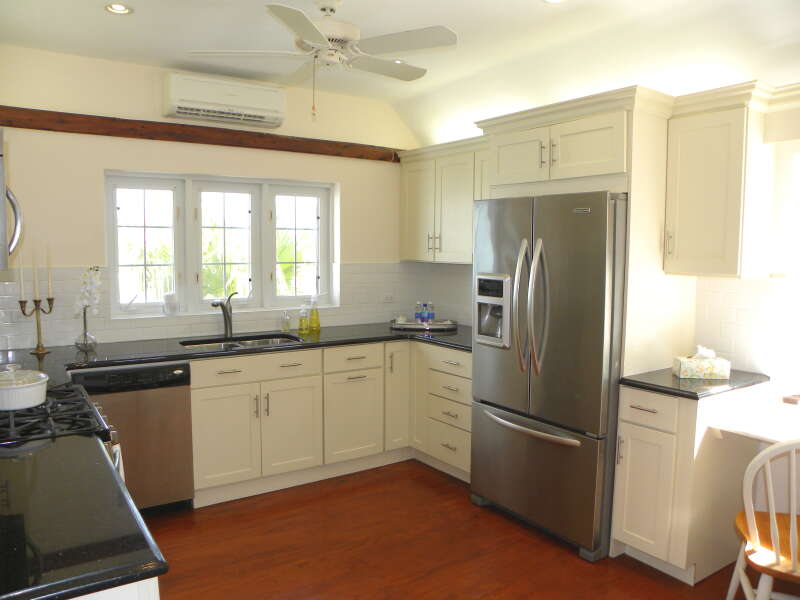 There's more to Southcote than the famous people who once called it home.
The four-bedroom property has exposed cedar beams and modern amenities and sits on expansive grounds in Paget.
Mature fruit trees, a swimming pool and pool house add to the appeal of the grade two listed building.
It's on the open market for the first time since it was built in the 18th century. Coldwell Banker Bermuda Realty is offering it for $2.295 million.
"Through the old carriage driveway and beyond the pillars, Southcote emerges dressed in beautiful pastels, accented with the vibrant, natural colours of elegantly designed gardens," said the property's agent, Rochelle Swan. "Rich in history, this gracious home has welcomed many important visitors and was the actual birthplace of Oona Chaplin, wife of silent movie star Charlie Chaplin.
The entrance foyer sits amid an open-plan living and dining room, highlighting many architectural design elements of the home, creating a sense of warmth and authenticity."
The kitchen and bathrooms were upgraded three years ago, the agent added. Every bedroom is now en suite.
"Bonus rooms include a den on the upper level and a family/media room on the lower level, which also houses three of the four bedrooms and a laundry facility. Soak in the sun on the inviting pool deck or savour meals in the shade of the adjacent bricked patio while the children play in the expansive, private grounds that Southcote offers. There are avocado, peach, guava and other fruit trees dotting the property, which is zoned residential two with a section of agricultural reserve."
<p>At a Glance</p>
Listing price: $2.295 million Available to: Bermudians and PRCs
Square footage: 3,228
Contact: Rochelle Swan on 247-1819 or rswan@brcl.bm. Alternatively, visit www.bermudarealty.com.