Safiya's sweet success
Updated: Jun 24, 2016 10:01 AM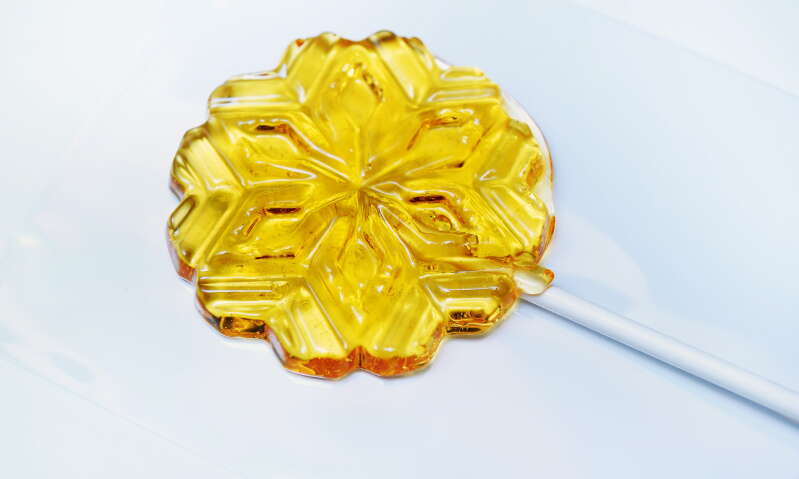 If you're looking to curb your sweet tooth, try getting into the candy business.
Safiya Dyer was a huge glass candy fan until she started making tons of the popular treat.
She's not been so successful at resisting everything else that comes out of her home bakery, Sweet Escapes, though.
"If I make coconut cakes I have to give them away before I eat them all," she laughed. "[But glass candy],
"I can't stand it anymore. I can't eat it. If I am making a flavour I may drip some on the side so I can taste it.
"Otherwise, I can't even suck a whole candy. I make mints to sell at church and it is the same with that."
The Victor Scott Primary School teacher opened Sweet Escapes a year ago.
The bakery sells candy and desserts and has become a vital way for her family to make ends meet.
The sales have allowed her 13-year-old daughter Chaiya and her 11-year-old son Judah to participate in the Pan American Jump Rope Championship in Florida. The pair leaves next week.
When Mrs Dyer started making glass candy she used cupcake pans; each piece resembled a hockey puck.
Now she has two file cabinets full of moulds in different shapes.
"All my cupcake pans have dents in them from trying to get the candy out again," she said.
"In the summertime I get a lot of requests for flip-flops or shoes. Shoes are really popular. I do a Cup Match shoe.
"I am for Somerset, so I started with red and blue, but now I do a blue and blue shoe. I also have a star, which is nice and thick, in Cup Match colours.
"What people like are the different shapes and the fact that it is on sticks."
There are risks involved in making the candy. The liquid is at a temperature of around 300F when it is poured into a mould.
"Once, I put the candy thermometer on the counter after testing the candy," she said. "It fell onto my leg and still had hot candy on it.
"Of course, candy is sticky and you can't wipe it away from your skin, as it will take the skin with it.
"So I had to just leave it there until it cooled. I really howled. I had to pour cold water over it afterward and I had a little burn. But I'll tell you, that's never happened again.
"Now I put the thermometer safely away from me on the counter."
Other than that, making the sweets are "ridiculously easy".
"But a lot of people don't have the patience to want to do it," she said.
"That is part of it. It is just three very simple ingredients, sugar, water and vinegar. The vinegar helps it to stay clear. I have students almost every day says Mrs Dyer.
"If you want to make it, the ingredients are on the package, just look it up. It is not that hard to find out how it's made."
She sells the candy but also frequently donates it to charity events.
"Even though it's for charity, my business name is on the label and it helps get the word out," she said. "We made a lot for Relay for Life."
Her mints are $3 for 15, and her glass candy ranges from 25¢, to $4 for more complicated designs such as the cups.
Look for Sweet Escapes Bda on Facebook.