Bermuda Home Finder: cosy cottage living
Updated: Aug 09, 2016 11:39 AM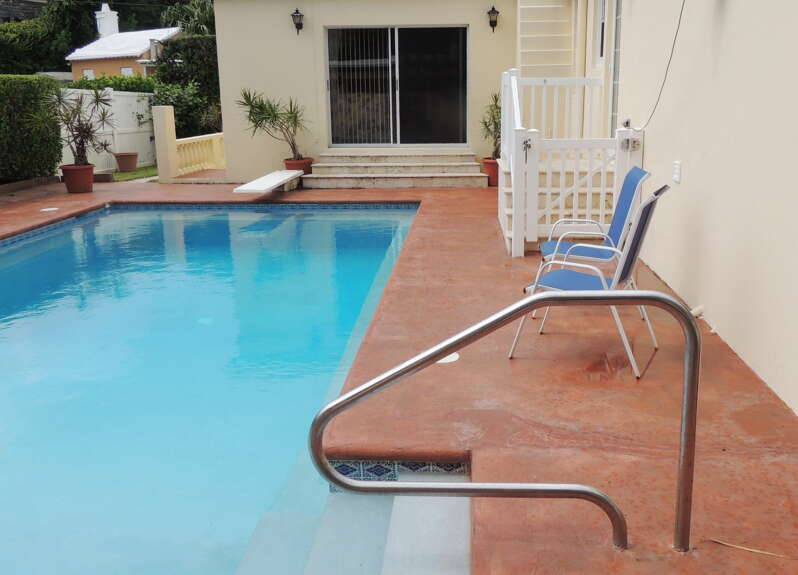 If you're looking for a three-bedroom home in a quiet neighbourhood, Nicolia Cottage might be it.
The Devonshire property boasts a swimming pool and a fresh water well.
As an added bonus, it's only a short commute into Hamilton from 9 Sousa Estates and the nearest grocery store is only a stone's throw from the property.
Joy Lusher Real Estate Ltd is offering it for $1.1 million.
"Located in a desirable, central residential neighbourhood, this delightful three-bedroom, 2.5-bathroom home has a swimming pool, manicured flat lawn and near fresh water well," said realtor Sue Lusher.
"There is a large basement area under the house which could be converted to an apartment should someone want additional income.
"The original cottage was built in the 1940s and additions of master suite, front entrance room with powder room and the pool were constructed in 1989. Walking distance to Lindo's grocery store and Somersfield Academy."
<p>At a glance </p>
Listing price: $1.1 million
Lot size (in acres): about .2
Square footage: 1,800
Available to: Bermudians
Contact: Sue Lusher on 333-9138 or sue@joylusher.com. Alternatively, visit www.joylusher.com