Stylish home in coveted parish
Updated: Feb 07, 2017 08:22 AM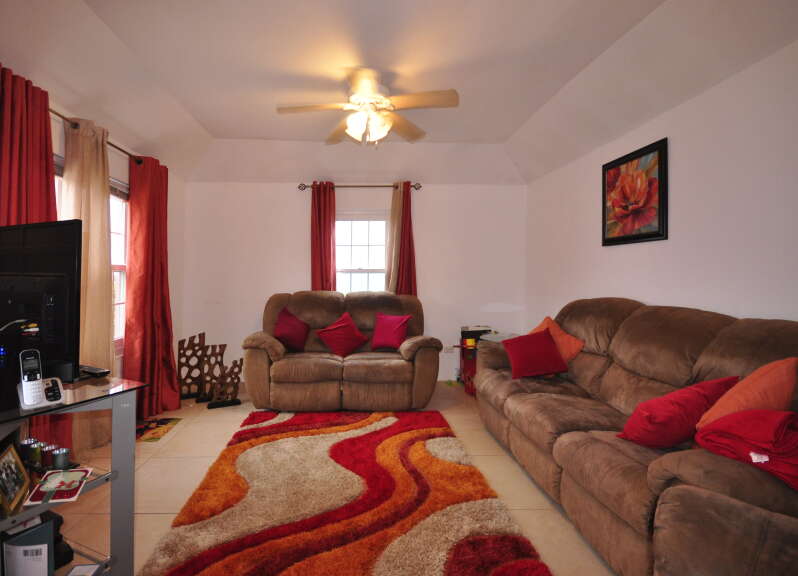 A three-bedroom home with an income-earning apartment attached. South Gables could be the property you have been searching for.
Its central location is appealing. Solid wood cabinetry and Corian countertops up the ante as does the "huge" walk-in closet in the apartment's master bedroom.
Coldwell Banker Bermuda Realty is offering the 5 Spanish View Road property for $1.05 million.
Realtor Kim Webb said: "Now is your chance to own a property in one of the most coveted parishes on the island — Smith's.
"One look at this property and you can see the pride that the owner has in their home.
"The upper level is generous, with three bedrooms, living room, separate dining room, large kitchen with breakfast nook and a veranda off the master bedroom. Porcelain tiled floor and PVC windows add to low maintenance.
"The apartment on the lower level has two bedrooms, a large living room with dining area, master bedroom with a huge walk-in closet that is the envy of any woman, additional bedroom and a beautiful like-new kitchen."
The house is set at one end of the property, leaving most of the yard free for entertaining, gardening or for children to play in.
"The entire property has been fully renovated within the last five years and is in wonderful condition," said Ms Webb.
"Special attention had been put into the details of both the upper and lower apartments. Solid cherry wood cabinetry, Corian countertops, and full-size washer and dryer located in the hallway closets.
"Additionally, the lower apartment is loaded with storage space including a full-size pantry as part of the kitchen."