Flagstone issues $210m BSX-listed cat bond
Updated: Dec 24, 2010 06:49 AM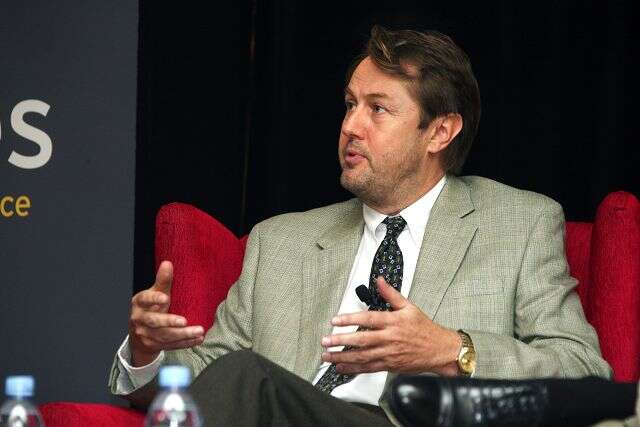 NEW YORK (Reuters) - Flagstone Re has extended the remit of its existing catastrophe bond prgramme to incorporate new perils, as the sector heads towards the third-strongest issuance year in its 20-year history.
This is the third issuance for Flagstone Re - one of the 'class of 2005' reinsurance vehicles set up in Bermuda to soak up insurance losses for hurricanes Katrina, Rita and Wilma.
The $210 million bond is split into three tranches of risk, and adds to its existing US hurricane and earthquake capacity, as well as adding coverage for Cayman Islands hurricanes, European windstorm and Japanese earthquake and typhoon, the company told Reuters yesterday.
The transaction is being done through Montana Re, a Bermuda Stock Exchange-listed entity formed as a Cayman Islands-based special purpose insurer in 2009.
The BSX announced that its Listing Committee had approved the listing of the new programme yesterday.
Earlier this year, Flagstone redomiciled its holding company from Bermuda to Luxembourg, but retains underwriting operations on the Island.
The cat bond sector, in which insurers transfer risks associated with natural disasters to capital markets investors, has issued $4.76 billion through 24 transactions.
The issuance figure draws closer to Swiss Re's prediction of around $4.8 billion expected to be issued by year end.
Montana Re's $70 million Class C notes and Class D's $80 million will pay a coupon of 11.9 percent and 16.4 percent over three-month Libor respectively, on a per occurrence basis. The Class E notes reached a size of $60 million and will pay 9.5 percent, on a secondary and/or annual aggregate level.
The bond will replace an older transaction from Flagstone - Valais Re - which was issued in 2008, will mature in spring 2011 and is also listed on the BSX, said the reinsurer.
"It is a good time to come to market. There are other deals in the sector, but they are not competing with the perils we were marketing," Brent Slade, chief marketing officer, with responsibility for Flagstone Re's Capital Markets business, told Reuters. "We like our retrocession coverage to be diversified between the traditional reinsurance market and the cat bond sector. Although the notional amount of the ILS is not growing, it is a good environment for issuance as there is a lot of paper that is maturing," he said.
The collateral was arranged through a tri-party repo agreement with investment bank BNP Paribas. The tri-party repo solution uses Libor or Euribor as its underlying interest rate, which tends to provide higher returns than solutions based on US TMMF.
The risk analysis for the bond was conducted by Risk Management Solutions, using its newly formed Paradex Indices.
In a stetement Flagstone CEO David Brown said: "We are very pleased with the result of this transaction. We have continued to demonstrate our ability to access the capital markets to diversify our sources of coverage and have benefitted from the efficiencies of purchasing cover over multi-year periods.
"These transactions continue to reinforce our capital strength and attractiveness as a quality partner for our clients."