Bermuda's Endurance hires Alterra casualty E&S team
Created: May 21, 2013 09:00 AM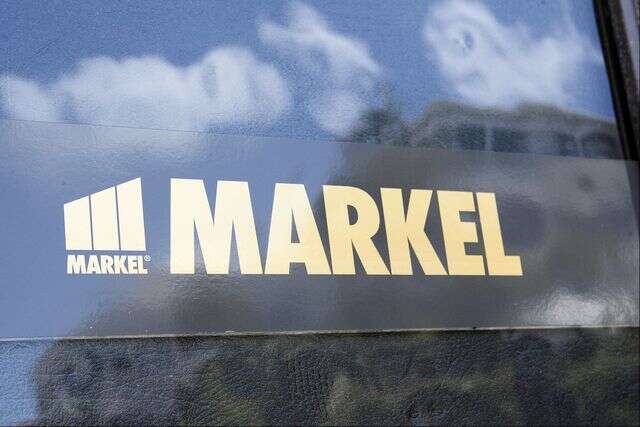 Endurance Specialty Holdings Ltd. said that Alterra's excess and surplus (E&S) lines excess casualty team is joining the company this week.
The members of Endurance's new team all moved from Alterra Capital Holdings Limited, a Bermuda-based entity, which, in another major corporate move, was acquired by Markel Corporation in a deal that concluded on May 1.
The E&S team, which is led by Joseph Rainone in the position of executive vice president and head of the unit, is joining Endurance, a global specialty provider of property and casualty insurance and reinsurance, as it celebrates a 20 percent profit increase in the first quarter, easily beating analysts' expectations.
An Endurance spokesperson, answering questions from The Royal Gazette, said: "I can confirm that the entire team was previously with Alterra under Joe Rainone's leadership," but would not comment on the Markel-Alterra acquisition deal.
The spokesperson also said that the team is entirely focused on US business and will be servicing clients across the US, but said: "As far as team size and areas of specialty, we prefer not to provide that information at this time."
The move appears to be a continuation of an Endurance strategy, described by CEO David Cash as he announced the Q1 results.
He said: "We had an excellent start to the year with strong financial performance and solid progress in the ongoing development of our businesses.
"Net premiums written increased as a result of a successful January first renewal season in our reinsurance segment as we saw the benefit from our international expansion and the addition of specialty underwriting teams hired in 2012."
In a press release last week, Jack Kuhn, Endurance's CEO of Global Insurance, commented, "With Joe and his team's extensive knowledge of the E&S market and long-term relationships with producers throughout the US, we will be able to quickly grow our current Excess Casualty portfolio. "
He continued: "The strong reputation and underwriting talent that this team has developed in the wholesale casualty market will be a tremendous resource to Endurance as we continue to build out our insurance capabilities."
Markel Corporation's press release announcing its acquisition of Alterra, quoted Alan Kirshner, chairman and CEO of Markel: "We welcome the Alterra underwriting, claims and support teams, who will expand our product offerings as well as our geographic reach."
According to the Markel website, they now have a Hamilton premises, at number two, Front Street which is called 'Markel House'.
It is in the same location as the Alterra offices.
Markel Corporation describes themselves as "a diverse financial holding company serving a variety of niche markets.
"The Company's principal business markets and underwrites specialty insurance products."