Investment experts to discuss Brexit
Created: Sep 13, 2016 08:00 AM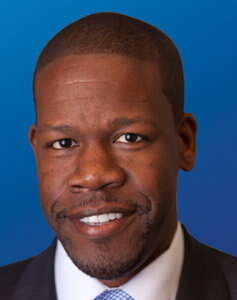 The impact on Bermuda's alternative investment management industry after the UK's decision to quit the European Union is to be discussed this Friday.
The Alternative Investment Management Association will look at the implications of Brexit, as well as new Organisation for Economic Cooperation and Development common reporting standards for the automatic exchange of financial account information in tax matters and the corporate services provider business licensing process.
Craig Bridgewater of professional services firm KPMG, the chairman of AIMA's executive committee, said the topics would be discussed at the first of a series of "Breakfast Bites" seminars to be held by the organisation.
Mr Bridgewater added: "One of the primary aims of the local AIMA network is to keep members and the Bermuda asset management industry as a whole informed on key issues affecting the sector."
More than 70 asset managers have already signed up for the event, which is sponsored by professional services firm EY and legal firm Taylors, in association with Walkers.
Ben Wright, chairman of AIMA's education and research subcommittee, said: the event would be opened by Jessel Mendes, a partner in EY and a representative of the Bermuda Business Development Agency's asset management working group's board.
The meeting will also feature Ariane West, a partner in Taylor's, who will look at Brexit, while Craig Russell, executive director at EY, will look at CRS. Tamara Anfossi, of the Bermuda Monetary Authority, will talk about the practicalities surrounding the new CSP regime.
To register for the event, to be held at the Hamilton Princess on Friday starting at 8am, contact Jude Lait at judelait@kpmg.bm before the end of the business day today.