Abic Education Awards go to 25 students
Updated: Jan 26, 2021 12:31 AM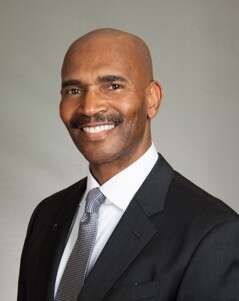 Twenty-five students are recipients of this year's Abic Education Awards.
Through their 43-year history, members of the Association of Bermuda International Companies have helped to fund the college education of more than 670 students.
Traditionally the awards are given out in a lunchtime ceremony at the Harbourfront Restaurant. This year, because of social-distancing requirements, the students will be recognised in a virtual event due to take place at 4pm today.
Patrick Tannock, chairman of Abic, said: "International business is one of the key economic engines driving the Bermuda economy.
"A key component of Bermuda's track record of innovation excellence is an enabling environment for the free flow of high-quality intellectual capital while simultaneously developing diverse local talent. It's critical that we continue to invest in education to nurture the island's existing and future talent pipeline."
The Abic Education Awards programme ranks as the largest postsecondary scholarship programme in Bermuda. The mission is to enable qualified Bermudians in financial need to pursue their undergraduate or graduate educational goals in areas related to international business, with the intent that they will return to the island to further build the IB sector.
The awards are sponsored by annual donations from international companies in Bermuda.
Selection is based on a combination of the applicant's financial need and academic ability. The awards are given only to students pursuing higher education at accredited degree-granting colleges and universities. Students in the programme have attended universities in Canada, the United States, Britain, Ireland, Europe, New Zealand and Australia.
The largest corporate contributors to the programme each year are designated with "Corporate Named Awards" in the name of the corporation. This creates a direct connection between the company providing the award and the student. Students are encouraged to treat this as a mentoring opportunity, a chance to obtain career guidance and advice from their corporate sponsors.
Christian Dunleavy, chairman of ABIC Education Awards. "This year we have 25 students receiving awards, in 1977 there were four recipients.
"To date more than 670 students have been provided with scholarships and many of them now hold leadership positions in international business or in the industries supporting it.
"In the past ten years alone Abic companies have donated $5.5 million to the programme. "Abic with the generous support of its members will continue to help secure Bermuda's future by investing in education. It is one of our most important priorities and one that we are fully committed to."
Abic represents 114 international companies incorporated in Bermuda.
The 2020 Abic Education Awardees: Jasmaine Adams, Reanna Bassett, Tiffany Cooper, Shatonae DeSilva, Jordan Etemadi, Dazhja Greaves, Victoria Lindsay, Natasha Mansell, Isaiah Marques, Brianna Mawer, Kairo Morton, Julianne Oatley, Alneisha Outerbridge, Alyssa Paynter, Candace Paynter, Tamia Place, Kayla Simpson, Chrysda Smith, Khiyrah Smith, Jahkai Smith, Malaysia Thomas, Kelly Trott, Zahra Wilson. Postgraduate awards: Taiyana Allen, Elizabeth Sousa.