Bermudians told of accounting demand
Updated: Aug 03, 2021 05:42 PM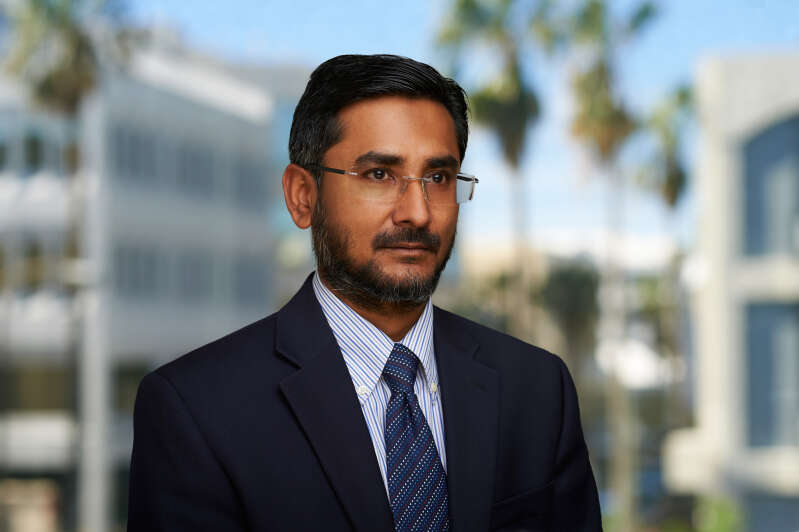 Bermudians are being encouraged to consider accountancy as a profession due to the growing need for qualified candidates both on the island and worldwide.
More than 300 accountants are employed in Bermuda as guest workers which means there are opportunities for Bermudians in that job category.
And with the internationally-recognised Association of Chartered Certified Accountants designation achievable on-island without the need for expensive overseas travel, the path to the profession has fewer hurdles to clear than ever.
Yvonna Osborne, 30, is working as a financial advisory senior associate at professional services firm Deloitte Bermuda after becoming the first Bermudian to qualify for the ACCA designation by studying and sitting exams at Bermuda College.
Before joining Deloitte as a financial advisory associate in November 2018, Ms Osborne was a finance assistant at Clarien Bank Ltd, where her managers encouraged her to begin the ACCA journey.
She took her first course in September 2014, and finished the programme in March of this year.
Ms Osborne now sits on the ACCA Caribbean Bermuda Chapter board as the on-island student advocate who mentors others in the programme, and also sits on the CPA Bermuda student affairs committee as the ACCA student representative.
Having passed her exams, she is an ACCA affiliate, and awaiting an invitation to full membership.
Ms Osborne, who graduated from Temple University in 2013 with a BA in Economics, acknowledged the challenge of combining ACCA study with full-time work.
She said: "I definitely had to prioritise a lot of my other commitments. I used to be really involved in sports and other community activities, but I had to put those on the back burner."
Ms Osborne added: "I would definitely say it was worth it, especially for me.
"Even before I finished, so many opportunities opened up because I was studying for a qualification.
"I leveraged my progress as I went along."
The ACCA programme at the College falls under the remit of Tawana Flood, director of the division of Professional and Career Education.
Ms Flood, who holds a Society of Management Accountants of Canada designation, said the ACCA credential opens the door for graduates of the programme to work in Bermuda and elsewhere around the world.
Students must successfully sit 14 exams to earn the full ACCA designation; Ms Flood said most participants do so over a three-to-five-year period.
En route, students earn introductory, intermediate and advanced diploma status as they progress through the "stackable credential" course.
Anyone with a degree can apply to be exempted by ACCA from some of the exams.
There is no prerequisite to begin working on an ACCA credential.
Ms Flood said she warns students that the workload is rigorous, and will require discipline.
But she added: "It's a temporary inconvenience. Put your head down and study.
"I tell students 'you're not going to see Horseshoe Bay for a while' – you've got to know that up front.
"You are practically going to live in the College library every night.
"It's rigorous, but it's doable, it's achievable."
Ms Flood said ACCA graduates can join an accounting firm, or they can work in finance-related roles in areas as diverse as education, construction, real estate, re/insurance, retail, and government.
Accountant Muhammad Khan is a managing partner in the Deloitte Bermuda office.
His 14-year-old son, Numair, is the second youngest person worldwide to achieve an ACCA designation; his daughter, 16-year-old Unaysah is en route to qualification as a chartered certified accountant, too.
Mr Khan said: "Personally, I think accounting is one of the most suitable qualifications for Bermudians. The demand for accountants is quite high compared to the per capita. Accountants are very much in demand."
He said "less than 20 per cent" of the professionally qualified accountants who work in the Deloitte Bermuda office are Bermudian.
Mr Khan added: "Definitely, there is a great opportunity for Bermudians who want to explore a professional opportunity on the island."
The next ACCA intake is in September, with classes two nights a week from 6pm until 9pm that run until December.
Students take two beginner's level courses during the 14 weeks, with each costing just under $800. Funding is available through government's tuition grant programme.
For more information about earning an ACCA designation in Bermuda, contact the College's PACE division at 239-4099 or tdill@college.bm.