CJ and liquidators see eye to eye over Northstar
Updated: Aug 31, 2021 08:04 AM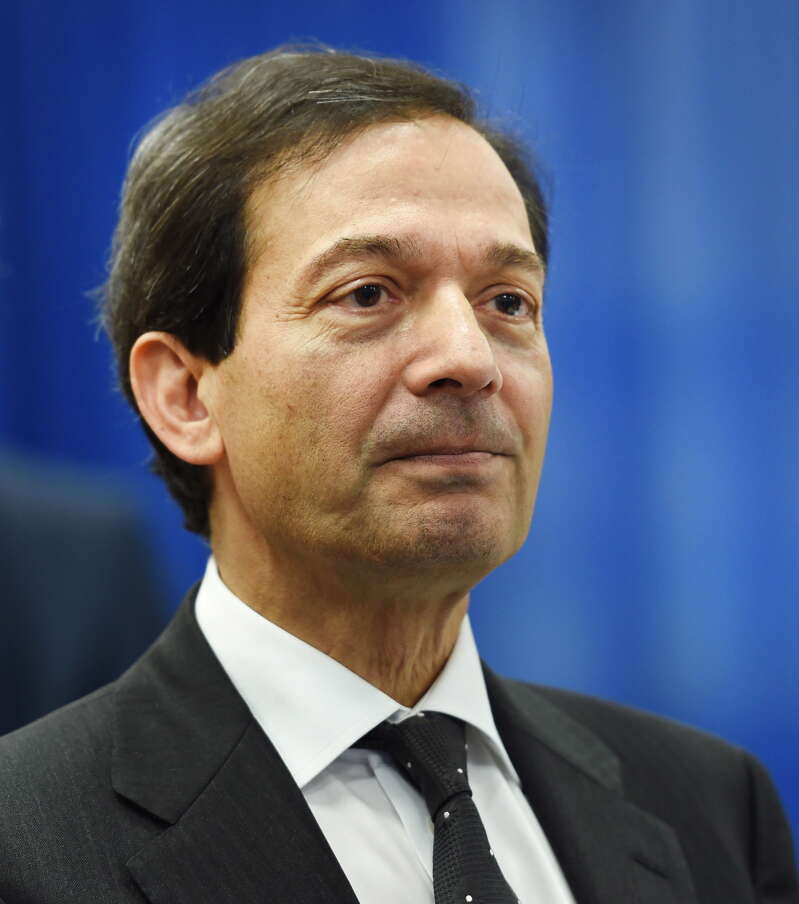 Chief Justice Narinder Hargun has agreed with the joint provisional liquidators (JPLs) in the appointment of representatives for different classes of creditors in the winding up proceedings of Northstar Financial Services (Bermuda) Ltd and Omnia Ltd.
Upon request, the court has also provided direction to the JPLs, after they determined that issues of assessing asset segregation among the different types of investors would have a significant impact upon the recoveries made by the various policyholders.
JPLs had legal opinions that the issues involved raised "difficult and uncertain points of law" and they wanted a full court airing among the interested parties and "the Court's directions on how the assets of Northstar and Omnia should be applied".
Hundreds of millions of dollars are at issue and thousands of accounts and policyholders are on standby as joint provisional liquidators Rachelle Ann Frisby and John Johnston of Deloitte Ltd now proceed, after taking court directions they first sought in June.
The winding up of Northstar continues as some of the thousands of investors – some with their life savings tied up in the case – are now suing brokers that led them to the Northstar investment.
The company failure also has come as its billionaire owner sits in a federal penitentiary in the United States.
The saga of Northstar took a turn three years ago, when it was acquired by the multinational investment company Global Bankers Insurance Group (GBIG), owned by billionaire founder and chairman, Greg E. Lindberg of Durham, North Carolina.
Lindberg was indicted the following year relating to claims and charges that he and others had been involved in a political bribery and wire fraud conspiracy from April 2017 to August 2018.
In March 2020, a federal jury sitting in Charlotte North Carolina convicted him and a company consultant of public corruption and other charges, for orchestrating a bribery scheme involving independent expenditure accounts and improper campaign contributions.
After a three-week trial, they were convicted of conspiracy to commit wire fraud and bribery involving programs receiving federal funds. A third man was acquitted by the jury and a fourth had previously pleaded guilty to lying to the FBI.
At the time, prosecutors said Lindberg and his consultant promised millions of dollars in campaign contributions in exchange for beneficial government decisions – seeking to buy changes to North Carolina Department of Insurance personnel, policies, and procedures to benefit Lindberg's businesses.
The elected North Carolina insurance commissioner reported concerns to the FBI about political contributions and other requests made by Lindberg and consultant, John Gray, and agreed to co-operate with the federal investigation that was initiated.
The US Department of Justice concluded: "Trial evidence further established that Lindberg and Gray gave, offered, and promised the commissioner millions of dollars in campaign contributions and other things of value, in exchange for the removal of the state's senior deputy commissioner, who was responsible for overseeing regulation and the periodic examination of GBIG."
A year ago in August, Lindberg was sentenced to seven years and three months in prison, to be followed by three years of probation, and was also ordered to pay a fine of $35,000.
He reported to the minimum-security facility, The Federal Prison Camp, Montgomery, on the grounds of Maxwell Air Force Base, in Montgomery, Alabama to begin his sentence in October.
Meanwhile, Northstar Financial was already unable to pay liquidation or redemption requests. The company was eventually estimated to have incurred a deficit upwards of $260 million. But by last September, they were reporting just $8 million in assets.
Northstar – a company that sold and managed investment and annuity products – was registered as a Bermuda segregated accounts company in 2008, ten years after its formation here in 1998.
Northstar and Omnia Ltd. filed for US Chapter 15 bankruptcy (which allows firms to protect their US assets while they work out a restructuring in another jurisdiction). They sought provisional relief from GBIG and Lindberg.
But the Bermuda Monetary Authority notified investors by e-mail September 28 that they had earlier filed a winding-up petition in the Bermuda Supreme Court against Northstar Financial Services (Bermuda) Ltd. and Omnia Ltd., together with a third company, PB Life and Annuity Co. Ltd.
The September 18 filing included applications to appoint joint and several provisional liquidators for each of the companies, applications granted by the court a week later. An appointment was subsequently made for the hearing.
According to a report by the JPLs this July, those out in the cold include some 475 members of the United Nations Federal Credit Union who hold approximately 705 Northstar policies, with an estimated value of $87 million.
Cititrust Group has an interest in a total of 28 Northstar policies with a total cash surrender value of over $17 million.
The two organisations are now members of the ad hoc committee of inspection for Northstar, although they were not being made parties to the proceedings.
And their arguments against the directions sought by the JPLs were turned back by the court, with the Chief Justice noting last week that "In these circumstances it is entirely appropriate for the JPLs to seek the court's direction in relation to these fundamental issues."
A second JPLs report shows that there are 1230 fixed account holders with potential claims with a value of $305,576,351 and 603 variable account holders with potential claims with a value of $121,249,243.
There are 60 instances where policyholders fall into both the fixed and variable classes.
The actual total number of policies issued by Northstar is 1,773.
JPLs also said that for Omnia policies redeemed but not yet paid, there are 30 fixed policies valued at $3,635,522.51, a further 51 variable policies valued at $6,427,839.09 and eight fixed and variable policies valued at $1,657,149.05.
The total number of redeemed policies is 89 and valued at $11,720,510.65.
In addition, there are several hundred policies which currently are not redeemed.
There are 115 fixed policies valued at $25,132,305.30. There are 557 variable policies valued at $117,534,364.43 and 129 both fixed and variable policies valued at $31,595,383.00.
The total number of policies which currently are not redeemed is 801, valued at $174,262,052.73.