Helen of Troy raises fiscal outlook
Updated: Oct 07, 2021 08:04 PM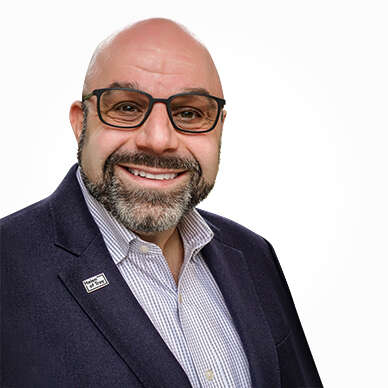 Helen of Troy, the global consumer products company with principal executive offices in Hamilton, is raising its fiscal-year outlook based on better-than-expected second-quarter results and positive trends in the beauty and housewares businesses, together with a more favourable than expected US Environmental Protection Agency (EPA) resolution.
The designer, developer and worldwide marketer of consumer brand-name houseware, health and home and beauty products, has a portfolio of well-recognised and widely-trusted brands, including OXO®, Hydro Flask®, Vicks®, Braun®, Honeywell®, PUR®, and Hot Tools®.
Incorporated in El Paso, Texas, in 1968, it was reorganised as Helen of Troy Limited in Bermuda in 1994.
Other familiar associated brands in personal care retail include Revlon, DCNL, Bed Head, Infusium, PRO Beauty Tools, Bango, Laila Ali, Beauty Chic, Body Innovations, Ammens, Vitapointe, Pert Plus, Sure, Vitalis, Final Net, Brut, Ogilvie and Skin Milk
The company's largest customer is Amazon.com Inc, which has accounted for a growing volume of its business, including up to 20 per cent for fiscal 2021. Walmart and Target are the next two largest. About 44 per cent of the company's consolidated net sales revenue came from the three big box stores.
The company disclosed in Q2 filings that it incurred $3 million in EPA compliance costs.
"The charge," it said, "was comprised of incremental warehouse storage costs and legal fees of $2.6 million, which were recognised in selling, general and administrative expense, and storage and obsolete packaging charges from vendors of $0.4 million, which were recognised in cost of goods sold."
Earlier, the company disclosed that it was in discussions with the EPA regarding the compliance of packaging claims on certain of its products in the air and water filtration categories and a limited subset of humidifier products within the health and home segment that are sold in the United States.
The company said that the EPA did not raise any product quality, safety or performance issues.
It largely resolved the EPA matter with modest changes to product labelling and began executing repackaging plans for the bulk of the affected products. The company expects to ramp up to normalised shipping activity for the vast majority of affected products at various time frames during the third quarter.
Second quarter fiscal 2022 results included consolidated net sales revenue of $475.2 million, a decrease of 10.5 per cent from fiscal 2021 and an increase of 14.8 per cent from fiscal 2020.
Core business net sales declined of 7.9 per cent year over year; leadership brand net sales fell 8.7 per cent; online channel net sales fell 17.5 per cent; and consolidated net sales of organic business declined 10.9 per cent.
But Julien R Mininberg, chief executive officer, said: "The second quarter exceeded our expectations. We are pleased to see our diversified portfolio once again deliver, with housewares and beauty both topping last year's especially strong sales growth, and health and home declining less than expected due to a favourable resolution of the EPA matter.
"International also grew over the high growth in its year-ago base. We generated adjusted diluted EPS of $2.65 despite the significant impact of widespread inflation affecting nearly all input costs, including materials, labour and transportation, and despite the lower health and home sales in the quarter due to the EPA matter.
"Looking at the first half of our fiscal year, we are very pleased to grow our core sales by 8.9 per cent and maintain our core adjusted diluted EPS in the face of these obstacles.
"On a two-year stack, the results are even more compelling across many of our key measures. Our flywheel investments across the company continue to pay off as we drive our leadership brands ahead, work hard to mitigate the current inflationary costs, continue to delight consumers with innovative new products and make further improvements to our global shared services to power the back half of Phase II."
Mr Mininberg added: "Looking ahead to the balance of the fiscal year, we are raising our full fiscal-year outlook based on the better-than-expected second-quarter results, positive trends in beauty and housewares, as well as the more favourable than expected EPA resolution.
"Including the EPA matter, the high end of our core revenue outlook range implies slight growth over the 25.1 per cent growth last year, and our core adjusted diluted EPS outlook range implies growth of 0.2 per cent to 2.9 per cent over last year's 26.5 per cent growth.
"We believe delivering growth over last year's elevated base and the margin expansion implied in our outlook would be a powerful statement in the face of more than $2.45 per share of inflationary cost pressure and the impact of the EPA matter this year.
"Excluding the impact of the EPA matter, our implied core revenue growth outlook ranges from 3.4 per cent to 4.3 per cent and our implied core adjusted diluted EPS growth outlook is 7 per cent.
"I am very proud of our associates as they work together tirelessly to overcome challenge after challenge. They are Helen of Troy at its finest."
"Our strong balance sheet provides dry powder to further accelerate long-term value creation by capitalising on potential acquisition opportunities and affords us the ability to opportunistically buy back our stock."