Apollo/Athene merger closes
Created: Jan 05, 2022 08:04 AM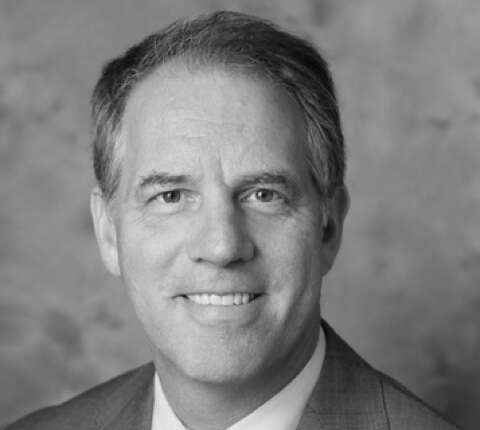 Bermudian-based Athene Holding Ltd and New York-headquartered Apollo Global Management Inc have completed their previously announced merger.
The combined entity will operate as Apollo Global Management Inc, a high-growth alternative asset manager with asset management and retirement services capabilities.
The last trading day closing prices of Apollo and Athene common stock imply that the combined Apollo opens with a market capitalisation of $43 billion, the company said.
"Apollo and Athene are world-class franchises that have flourished as strategic partners, and we expect the full alignment achieved by our merger will accelerate our collective growth," said Apollo CEO Marc Rowan.
"I am thrilled to partner with experienced leaders and talented teams within both businesses that will drive our differentiated 'One Apollo' model forward.
"Together, we will continue to serve the investment return and retirement savings needs of all our clients."
Jim Belardi, CEO of Athene, said: "Athene and Apollo have seen tremendous mutual benefit from our longstanding strategic relationship, and now with full alignment our value will be significantly stronger than the sum of our parts.
"This combination is a competitive differentiator and a growth accelerant, bringing expected benefits to all of our shareholders, policyholders and important stakeholders."
Scott Kleinman and Jim Zelter, co-presidents of Apollo Asset Management, said: "As a combined public company, we have created a superior model to deliver highly stable and diversified earnings, to accelerate our growth and to originate the highest quality assets for our clients.
"Together we articulated an attractive plan to generate $15 billion of deployable capital over the next five years and more than double our fee-related earnings. We are excited to continue executing on this plan together."
As a result of the merger, the combined entity, Apollo Global Management Inc, led by Mr Rowan, has two principal subsidiaries: Apollo Asset Management (formerly Apollo Global Management Inc), its alternative asset management business, and Athene, its retirement services business.
Apollo Asset Management will continue to be led day to day by Mr Kleinman and Mr Zelter while Athene will continue to be led by Mr Belardi.
Apollo's board of directors is led by non-executive chairman Jay Clayton, the company said, and comprised a highly qualified, diverse and two-thirds independent group of directors representing both parts of the business.
After the transaction, Apollo Global Management Inc is now the publicly traded combined entity, with approximately 600 million shares of a single class of voting stock entitled to one vote per share.
Each outstanding Class A common share of Athene was exchanged for a fixed ratio of 1.149 shares of Apollo stock.
Management said it continues to expect the transaction to be credit ratings positive for all rated entities within the combined company.
As a larger and more liquid company with a single class of common stock and industry-leading corporate governance, the company said, Apollo is now eligible for inclusion in the S&P 500 index.
In addition, Apollo said, it expects the enhanced trading profile of its stock to attract a broader and diversified investor base over time.