Cruise company seeks court help to sail again
Updated: Jan 21, 2022 11:08 AM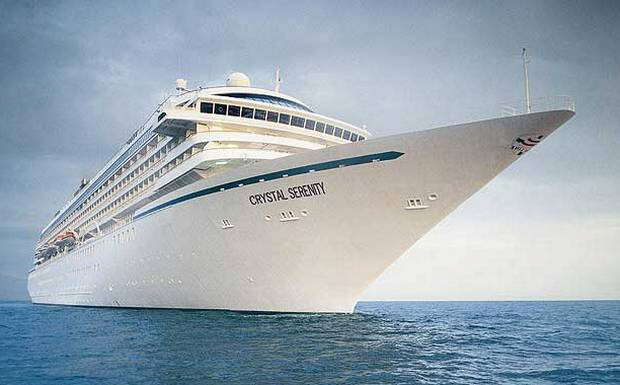 The Covid pandemic axe has fallen on a major cruise ship line.
Representatives for its principals are this week in Bermuda's Supreme Court scrambling to save the company from going bust.
Crystal Cruises, the subsidiary, had its ship Crystal Serenity scheduled for a Bermuda visit in May and tying up at King's Wharf in the West End.
But the parent company, Genting Hong Kong Limited, in a filing with The Stock Exchange of Hong Kong on Wednesday, has indicated it is due to run out of money by the end of this month.
Genting is back in court on Thursday afternoon in Bermuda after a Tuesday hearing seeking a winding-up order.
The company is hoping that joint provisional liquidators (JPLs) can help them in their restructuring efforts to keep going.
On Tuesday it was proposed that Edward Alexander Niles Whittaker, of R&H Services Limited on Reid Street, Hamilton, together with two others from Hong Kong would be those JPLs.
The company says it has exhausted all reasonable efforts to negotiate with its lenders, stating in its Hong Kong filing: "Notwithstanding these efforts and lengthy negotiations with creditors and other stakeholders as of the date of this announcement, no definitive agreements on a solvent, consensual and inter-conditional restructuring solution amongst the various parties has been reached."
The company operates Crystal Cruises, together with the Dream Cruises and Star Cruises brands.
Cruise ship companies pump billions into the building of their vessels and then face a hefty bill staffing and maintaining them. The industry has been hard hit by the pandemic because they depend on steady, year-round income, which has now been missing for two years.
Without income from its excursion or shipbuilding businesses, the company said it has no access to any further liquidity under any of the group's debt documents.
Its available cash balances are expected to run out around the last day of January as a result of continuing operational expenditure and expected payments of certain liabilities that are due on or before that date.
It would mean the company is imminently unable to pay its debts as they fall due.
The ex parte hearing before the court on Thursday would include the company seeking an order to authorise the JPLs to restructure company debt to allow it to continue as a going concern.
It would mean discontinuing parts of the business and selling off assets with a view to maximising value and returns for creditors.
The statement continued: "Certain business activities of the group, including but not limited to the operations of cruise lines by Dream Cruises Holding Limited, shall continue in order to preserve and protect the core assets and maintain the value of the group; however, it is anticipated that majority of the group's existing operations will cease to operate."