LNG shipper issues dividend of 75 cents per share
Updated: May 11, 2022 09:04 PM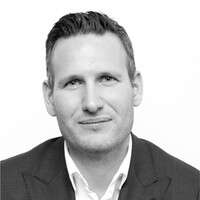 Flex LNG Ltd, the Bermudian-based liquefied natural gas shipping company, has reported net income of $55.8 million for the first quarter compared with net income of $69.4 million for the fourth quarter of 2021.
Vessel operating revenue was $74.6 million compared with $114.6 million for the fourth quarter last year.
The company reported an average time charter equivalent rate of $62,627 per day compared with $95,908 per day for the fourth quarter.
The company declared a dividend for the first quarter of $0.75 per share.
Øystein M Kalleklev, CEO of Flex LNG Management AS, said: "The first quarter was a fantastic period to be a cargo owner with high demand and elevated prices for LNG given the global energy crunch.
"For the spot freight market, the first quarter was, however, challenging as the LNG trade abruptly shifted towards Europe resulting in lower sailing distances and thus higher availability of ships depressing freight economics as liquidity in the spot market also dried up."