ICIJ: Why Uber quit routing profits through Bermuda
Updated: Jul 13, 2022 07:51 AM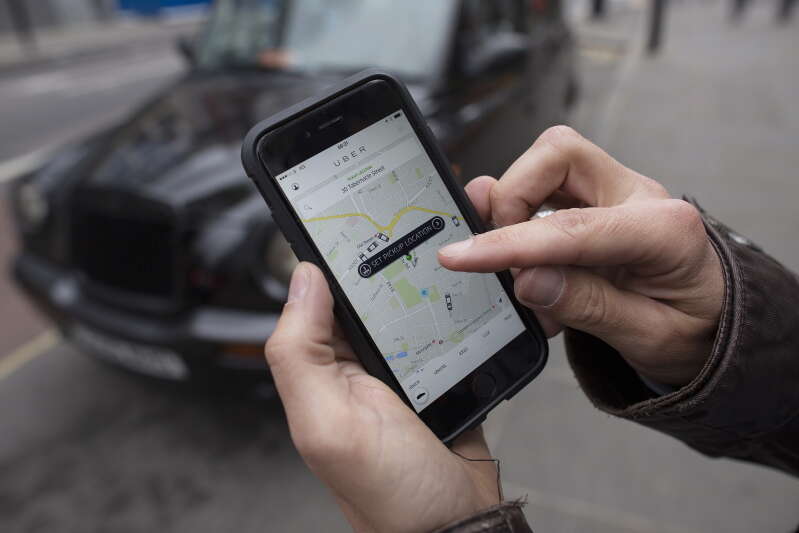 Uber Technologies Inc routed a portion of company wide profits through a Bermuda subsidiary in a complex corporate tax structure to cut its tax bill, which their European lobbyist saw as the company's weakest link.
Executives had observed the weight of scrutiny European authorities were bringing to bear on the tax practices of multinationals and were concerned for their own future.
Documents uncovered by the International Consortium of Investigative Journalists show the rapidly growing ride share-service had found a way to save a fortune in taxes by moving close to 20 per cent of revenue through a Bermuda subsidiary, in an arrangement that could have lasted until as late as 2019.
The Bermuda unit housed the group's technology patents and collected royalty fees for the use of the Uber app, dramatically lowering the company's global tax bill.
While perfectly legal, the use of Bermuda in corporate tax planning was seen as potentially damaging to the company's reputation, ICIJ said in a new report released yesterday.
The report also confirmed Uber's use of other of offshore centres, such as the Netherlands and Singapore.
Rachel Whetstone, who was Uber's communications chief at the time, referred specifically to Bermuda when she implied to company executives by e-mail that Uber's offshore use was problematic.
She said: "It is the Bermuda or Cayman part that really makes so [many] people angry in Europe. Even just not being part of the Caribbean thing would put us way ahead of the pack when it comes to US tech companies."
In 2015, tech giants Apple, Amazon and Google faced accusations of unfair competition and the abuse of unfair tax deals.
Uber itself was an emerging tech giant and wanted to avoid similar scrutiny.
Mark MacGann, Uber's chief lobbyist in Europe at the time, wrote to the company's tax department chief: "Our corporate tax structure is – in pure European political terms – the Achilles heel of the company."
But Uber pivoted and agreed to help countries collect more tax from individual Uber drivers to avoid a focus on their own corporate tax policies.
The ICIJ said that Uber BV in the Netherlands routed up to 80 per cent of each fare back to the driver and sent most of the rest to its operation in Bermuda.
The arrangement made it difficult for national taxing authorities, they said, to know how much drivers would earn because they were being paid through a subsidiary from the Netherlands offshore centre.
The ICIJ said: "In 2019, former communications chief Whetstone's suggestion that Uber close operations in Caribbean tax havens was partly realised.
"Before listing on the New York Stock Exchange, Uber restructured its global business.
"A Dutch subsidiary purchased the intellectual property that previously belonged to Uber's Bermuda shell company, using a $16 billion loan from Uber's Singapore unit."