Flex LNG declares Q2 profit of $44 million
Updated: Aug 26, 2022 07:46 AM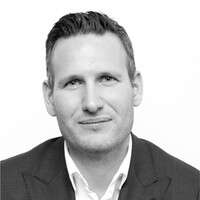 Bermudian-based Flex LNG Ltd has reported net income of $44.3 million for the second quarter 2022, compared to net income of $55.8 million for the first quarter of the year.
The liquefied natural gas shipping company had vessel operating revenues of $84.2 million for the quarter, compared to $74.6 million for the first quarter.
The average time charter equivalent rate was $70,707 per day, compared to $62,627 per day for the first quarter.
This month, the company successfully executed a call option for $137 million to buy back the Flex Enterprise under its sale and leaseback agreement. As a result, the vessel is currently unencumbered.
Also this month, the company declared a call option to repurchase the Flex Endeavour, which will be refinanced under the $375 million facility in September.
The company declared a dividend for the second quarter of $1.25 per share, consisting of a quarterly dividend of $0.75 per share and a special, one-time dividend of $0.50 per share.
Øystein M Kalleklev, CEO of Flex LNG Management AS, said: "We in Flex LNG are today pleased to release solid second-quarter results.
"We are in the midst of a global gas crunch where buyers, especially in Europe, are scrambling to get their hands on LNG cargoes to ensure adequate energy supplies ahead of the winter.
"Hence, we are seeing increased interest for LNG with several new export projects now being pushed forward. New LNG export projects will create future freight demand, further underpinning the very sound long-term fundamentals of our industry."
He added: "In the second quarter we delivered revenues of $84.2 million. This is about $10 million higher than in the first quarter, and in line with our previous revenue guidance. Net income for the quarter came in at a healthy $44.3 million or 83 cents per share.
"Unlike the Federal Reserve, we have been ahead of the curve, hedging a substantial part of our interest-rate exposure prior to inflation concerns surfacing. We are therefore booking further gains on our interest-rate hedges.
"In the second quarter the gains were $14.5 million, and this comes on top of the $31.9 million we booked in the first quarter. Adjusting for the non-cash portion of the hedging gains, our adjusted net income came in at $32.5 million or 61 cents per share."