Crude oil tanker floats new dividend policy
Created: Sep 20, 2022 08:00 AM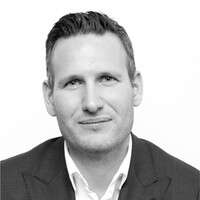 Bermudian-based DHT Holdings Inc, the crude oil tanker company, has announced a new dividend policy with 100 per cent of net income being returned to shareholders in the form of quarterly cash dividends.
The new policy will be implemented from the third quarter of this year.
Svein Moxnes Harfjeld, president & CEO, said: "The key considerations behind the new policy are the strength of our balance sheet and liquidity position in combination with no current plans for significant capital expenditures.
"The timing of the decision and its implementation reflects our constructive market outlook."
***
Valaris Limited, the Bermudian-based offshore drilling services company, has received a payment of $40 million from its joint venture ARO Drilling, representing a partial early repayment of its shareholder notes receivable.
Following this payment, Valaris has shareholder notes receivable totalling approximately $403 million, with $225 million due in October 2027 and approximately $178 million due in October 2028.
President and chief executive officer Anton Dibowitz said: "ARO is an important strategic asset for Valaris, providing a unique partnership with the largest customer for jack-ups in the world.
"We are excited by ARO's growth prospects over the next several years through its 20-rig newbuild programme, backed by attractive long-term contracts with Saudi Aramco."
He added: "ARO is actively exploring financing options for its newbuild rigs and expects financing to be secured prior to delivery of newbuilds one and two in the first half of 2023.
"The partial early repayment of our shareholder notes demonstrates ARO's confidence that the newbuild rigs will be financed by third-party financing and cash from ARO operations.
"We do not expect that either Valaris or Saudi Aramco will need to provide any additional financing to ARO to fund the newbuild programme."
***
Valaris' board of directors has authorised a share repurchase programme under which the company may purchase up to $100 million of Valaris' outstanding common stock.
Mr Dibowitz said: "The Valaris management team and board remain focused on continued execution against our strategic priorities, maximising earnings and free cashflow, and capitalising on opportunities as they arise.
"This share repurchase authorisation provides the flexibility to opportunistically return capital to shareholders over time.
"We will continue to take a disciplined and balanced approach to capital allocation, consistent with our focus on creating long-term shareholder value."
The $100 million authorisation does not have a fixed expiration, and may be modified, suspended or discontinued at any time, the company said.
***
Eligible option holders in Flex LNG Ltd, the Bermudian-based liquefied natural gas shipping company, have exercised share options in accordance with terms previously announced.
Øystein M Kalleklev, CEO of Flex LNG Management AS, has exercised 62,500 share options and subsequently sold 62,500 common shares.
Following the exercise, Mr Kalleklev holds 50,000 common shares and 187,500 share options in the company.
Knut Traaholt, CFO of Flex LNG Management AS, has exercised 30,000 share options and has subsequently sold 30,000 common shares.
Following the exercise, Mr Traaholt holds 90,000 share options in the company.