Nabors posts fourth-quarter loss of $69m
Created: Feb 09, 2023 07:55 AM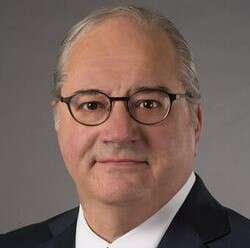 Bermudian-based energy driller Nabors Industries Ltd has reported a net loss attributable to shareholders for the fourth quarter of 2022 of $69 million.
This compares to a loss of $14 million in the third quarter of the year.
The company said the fourth-quarter results included a non-cash charge of $36 million related to mark-to-market treatment of Nabors' warrants.
The third-quarter results included a non-cash gain for the warrants of $34 million.
Excluding the impact of the Nabors warrants on each quarter's results, the net loss improved sequentially by $15 million.
Fourth-quarter operating revenues were $760 million, an increase of approximately 10 per cent compared to operating revenues of $694 million in the third quarter of 2022.
Fourth-quarter adjusted earnings before interest, taxes, depreciation and amortisation was $230 million, a 21 per cent increase compared to $191 million in the previous quarter.
At the end of the fourth quarter, net debt was $2.085 billion, a $75 million reduction compared to the third quarter.
Anthony G Petrello, Nabors chairman, CEO and president, said: "Our fourth-quarter performance and financial results were impressive. Once again, all segments contributed to strong sequential growth.
"Total adjusted ebitda was the highest quarterly level since 2015.
"The US Drilling segment drove most of our growth, highlighted by unprecedented daily margins in the Lower 48 market.
"Daily margin and adjusted ebitda also improved in our International segment.
"In Drilling Solutions, growth accelerated with the annual adjusted ebitda run rate surpassing $120 million, as gross margin set another record at nearly 53 per cent.
"Rig Technologies had its best quarter in seven years."
Mr Petrello added: "Looking into 2023, the momentum from higher day rates, new-build deployments in Saudi Arabia, greater penetration of our advanced performance solutions, the start of expanding activity in international markets and broader recognition of our decarbonisation initiatives sets us up for a strong 2023."